Intuitive Reading from the I Ching or Book of Change – Nourishing

Personal Responsibility

.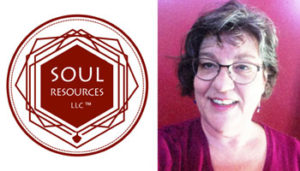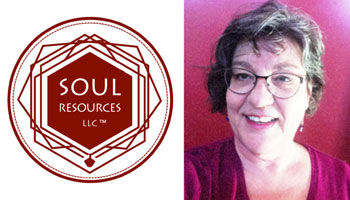 In this intuitive reading, Soul Resources offers a variety of SOS formulas and Transformation Games using the Intuitive Learning Circles and the I Ching for nourishing personal responsibility as we move into the Fall season of 2023. 
The I Ching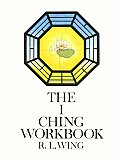 The original intent of the I Ching was based on an Eastern philosophy of observation and marking changes in natural and human events. Through many centuries and contributions from shamans and master teachers, including Lau Tzu and Confucius, the Book of Change was developed into a full philosophy for applying beneficial human conduct to varying circumstances. The Art of Feng Shui is part of that philosophy.
---
Understanding the Larger Picture ~
"There is a great and accelerated deconstruction in matters that pertain to the old 'status quo.' This has been going on for some time now and that DETERIORATION is part of a larger, collective movement in the Cosmos. There is little that you can do to "fix" what's falling apart, so don't waste your energy or attention on it.
During this particular period of DETERIORATION, the key to success is in knowing when to be consciously proactive and when to deliberately refrain from action."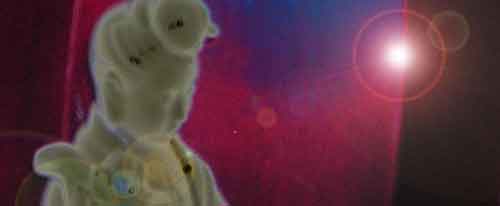 In times of DETERIORATION, it's essential to nourish personal responsibility. This is the reason Kuan Yin encourages us to stay in the I Ching Flow of MODERATION whenever possible.
"The ancient Chinese text describes finding MODERATION as the best way to make progress amidst chaos. The suggestion is to disengage from confusing extremes or opinionated attitudes and instead, follow the guidance that comes from within. In almost any situation, if you are able to walk the middle road between extremes, there will be improvement in whatever you undertake.
When you can pull back and come from a place of MODERATION, you can observe your situation from a more objective perspective. The confusing state of communications is an extreme example of how unreliable systems have  become – these are all signs of the general DETERIORATION that the status quo is going through.
Focusing on what gives you hope will help you find Moderation.
The good news is that if something is falling apart in your life, the situation is following the natural flow of DECLINE. Let it go and find MODERATION instead. Trust the hope that comes from your inner guidance to help you make corrections in your direction or attitude.
If you have projects, a satisfying job or relationships that are on a good footing, those are the things to invest in! NOURISH them with the best, most generative energy you can find. Take actions that support your choice so that they can have better grounding in this physical world.
Unquestionably, there can be a great deal of DANGER in times of DETERIORATION. If you're feeling distrustful or paranoid, listen to your gut instincts, but don't let yourself get carried away into the drama or catastrophic thinking.
This Transformation Game offers special guidance from Kuan Yin to help you Manage DETERIORATION >
The Chinese Zodiac–
2023 is the Year of the Yin Water Rabbit, an energy that's quiet, gentle and cautious. Because she is quick-witted and not easily deceived, Rabbit can offer very good advice about what pathway to take.
If you're interested in that kind of guidance, gently contemplate the center of Rabbit's Feng Shui Mandala and relax.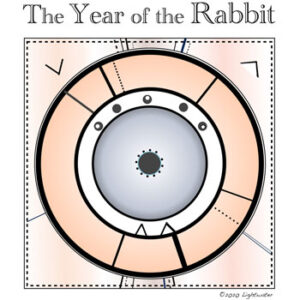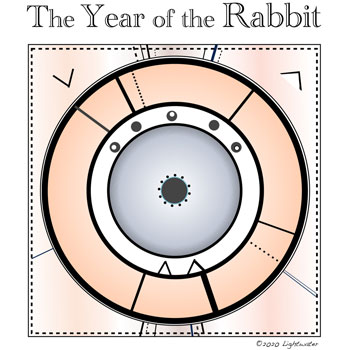 When you're ready, ask yourself some questions and notice what kind of answers you get, like:
What area of my life is going through deconstruction?
What kind of changes is that deconstruction likely to inspire?
Is there something I need to be aware of or particularly cautious about?
What are the best ideas for me to focus my attention on?
Rabbit wants to encourage you to refine your senses. DETERIORATION is often accompanied by danger, which has a very distinct feel. When that feeling happens in your gut, take care of yourself. Danger is somewhere nearby and it's best if you can avoid it. 
This Mind Exercise will help you Develop Precognition to Stay Out of Trouble. 
The Tarot
The Major Arcana Card for 2023 is #VII: THE CHARIOT and it carries additional ideas that can definitely help when things are falling apart.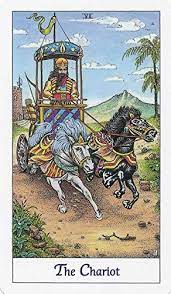 The basic meanings of this card are forward momentum, action or progressive activity through the balancing of opposing forces. Through determined effort and willpower, The Chariot can inspire you to take courage as you embark on a major life journey. Tapping into the positive aspects of this archetype can help you overcome adversity and develop the self-control needed to stay on track in the midst of so much confusion.
On the reverse side, it could also be a warning to you that you're heading for danger and it would be better to stop and pause your journey. For example, many people are inspired by fear and want to run away or they might grab stubbornly onto places that they've had a significant connection to.
The Chariot advises you to avoid gripping onto either extreme and develop an inner compass that can keep you focused on your own intended path.
Learn to look for the tell tale signs of DETERIORATION with this Transformation Game – Stay Empowered Even When Things are Falling Apart >
Soul Resources Offers Emotional Support for Your Journey: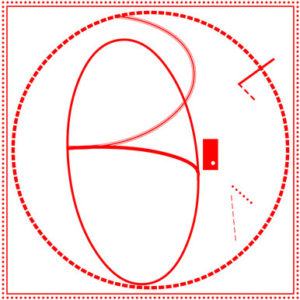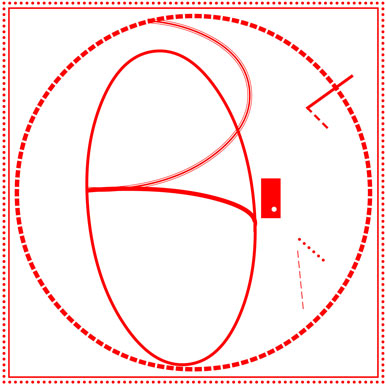 As as always, Kuan Yin has offered her help and assistance through a specially chosen collection of Transformation Games, Mind Exercises and Self-care Formulas. This Fall, she is advising us to nourish personal responsibility through special cooperative arrangements with Plant and Animal Totems from Gifts from the Rainforest. She says, "It is much easier to do the right thing when you are in good company. Following good examples will lead you to success."
Gaze softly at the SOS symbol and ask for a number between 1 – 9.
Scroll down to that number in the list of games and exercises below and check out what that process has to offer you.
---
Transformation Games and Mind Exercises ~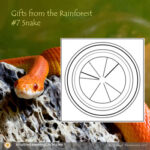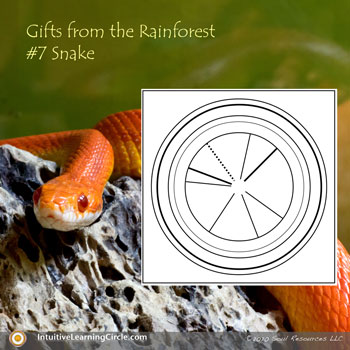 If you would like to tend to your own karma and let others handle theirs, you can untangle using this process, which is much like a past life regression. Sort things out by releasing karmic agreements you may have with others and return their issues and karma so that you are free to handle your own. .
Shed that old skin using the Snake Guide.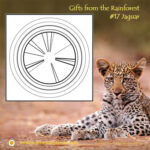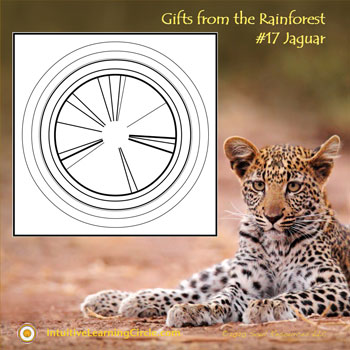 There's more than enough things to be irritated about. Don't let them get you down or drain your energy because you're letting them get under your skin. This exercise is for when you're ready to figure out what you need to do to stop making a bad situation worse and head in a healthier direction.
Regain your power through the Jaguar Guide.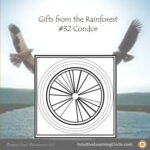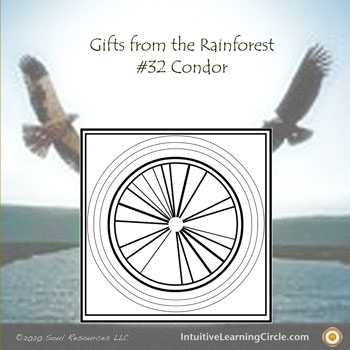 Your nervous system and your ability to communicate are intricately interrelated. Use this process to gently collect information about your nervous system and what will help you to calm you down. Release the obstacles and conflicts that prevent you from communicating in a clear, balanced way.
Liberate yourself with the Condor Guide.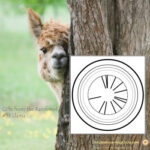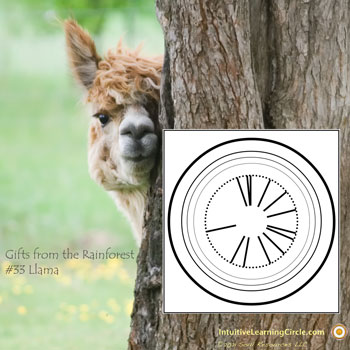 If the mindset you're experiencing is creating problems, rather than solving them, you need to do an intervention on yourself! This Mind Exercise will help you stop your imagination from running wild. You can find out what's draining your energy and inspire yourself to make a better decision, moving in a better direction!
Stop disaster thinking with the Llama Guide.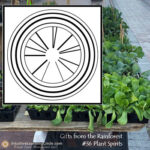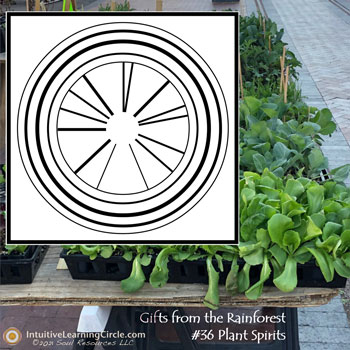 With so much going on, it's easy to be distracted and confused by all the intense change that's going on around you. Staying on top of of what's going on is nearly impossible without following the direction of your gut instincts. This exercise works incredibly well to help you with your inner guidance system – warning you to slow down and get your feet back under you.
Connect with Nourishment from your Soul with the Plant Spirits Guide.
---
LIBERATE Yourself by Nourishing Personal Responsibility ~
"In order to eliminate an inferior habit or situation you must first make an inner resolve to overcome it. Only you can save yourself. Once you are liberated, inferior elements will retreat into the background… Good fortune." ~ Fifth Changing Line, LIBERATION, The I Ching Workbook by R. L. Wing
If you are struggling with the massive amount of stress and loss going around and through you, Join us! Sign up for free access to our series – SOS – Navigating Loss and Compassion Fatigue.

SOS Self-care Formulas and Mind Exercises can help you restore yourself and cultivate resiliency:
6. Ground in the Truth and Your Power. If you feel caught up in a power struggle or need to disconnect from a meddling or intrusive person, this short mind exercise will help you get back in your power quickly and ground.
8. Overwhelm Help. Most of us are completely exhausted by all that's happening – and we know that the pressure is only going to go up. When you come up against physical or mental overwhelm, exhaustion or collapse, this collection of self-care formulas will provide a helping hand back to Hope.
8.  SOS – Dispelling Self-doubt and Projections. People are becoming sensitive to each others thoughts and emotions more than ever, and it's especially easy to tap into negative thoughts that you grew up with as a child because they're so familiar. Free yourself from the grip of projections, paranoia and self-doubt. This self-care formula is from Rheanni Lightwater's PTSD Workbook.
---

Chakra Healing and Clearing ~
Recommended Transformation Games and Mind Exercises to Keep You Moving with the Flow, Rather than Against it.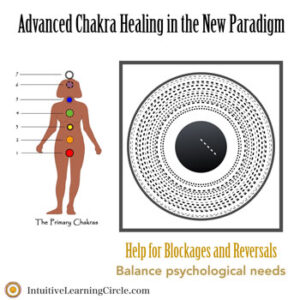 The sheer amount of energies flying everywhere indicates that we need to find innovative methods for handling energy overloads and reversals.
Kuan Yin has helped put together a whole medicine cabinet of Transformation Games and Self-care Formulas that specifically address our chakras and their accompanying psychological challenges. See the full selection and explanation here>
---
Visit Our Online Directory for SOS – Overwhelm Help. 
If you are struggling with the intensity of energies and deterioration going on around and through you, you can access help from these specially selected Self-care Formulas: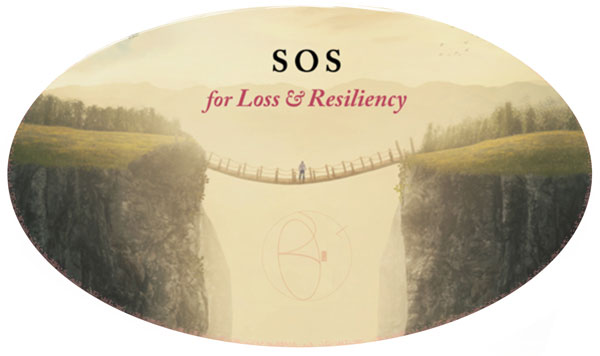 ---
About the Author of NOURISHING Personal Responsibility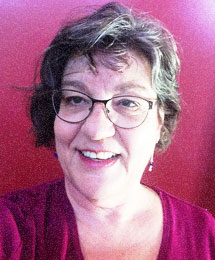 Rheanni Lightwater, BFA, CHT, CKP has 25+ years experience in the art and science of mind body healing. Contact her for a private session if you still feel overwhelmed or need help with better boundaries.
Ms. Lightwater's mission is to assist people in creating healthy balance and harmony in their lives through energy medicine, hypnotherapy and feng shui clearing. Sessions are available online or when you visit Santa Fe. Contact her at 505-271-4612 MST or email: [email protected].
---
Disclaimer:
Todays Intuitive Reading should not be considered as an exclusive method of treatment. The appropriate medical or psychotherapeutic authorities should be consulted for the diagnosis and treatment of any medical or psychological condition. The information and practices described on this website are best considered as an adjunct to orthodox medical or psychological treatments.