Do You Feel Overwhelmed About What's Next? Finding Moderation is the Key to Navigating Extremes.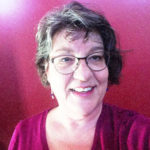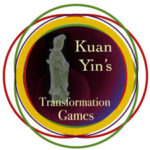 Kuan Yin has been helping us to transition from the old paradigm based on greed and extremism to a new paradigm of equality, co-operation and balanced prosperity. Her advice about finding moderation springs from the I Ching, an ancient book of divination that follows the flow of the cosmos. Because of that, her insight comes from a different perspective than ours.
Kuan Yin's Readings and Transformation Games can help you to identify problems, change your focus to positive solutions, ground yourself and get in the present. Simply relax and gaze at the Circles while contemplating Kuan Yins words. Your intuition will come forward and give you the help that you seek.
---
Welcome to the I Ching Reading and Transformation Game for: Hexagram # 15 – Finding Moderation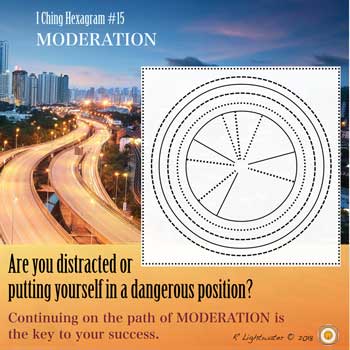 "In times of difficulty and danger, it's usually best to move with the flow of MODERATION, Hexagram #15, where 'The predominant forces … are in the process of balancing extremes and harmonizing interests.' ~ The I Ching Workbook, R.L. Wing
The ancient Chinese text describes finding MODERATION as the best way to make progress amidst chaos. The suggestion is to disengage from confusing extremes or opinionated attitudes and instead, follow the guidance that comes from within. In almost any situation, if you are able to walk the middle road between extremes, there will be improvement in whatever you undertake."
Finding Moderation and Following that Path ~
The Universe holds a natural urge towards finding MODERATION. Unfortunately, the karma (cause and effect) for conflict and instability has been triggered once again and must be dealt with in one way or the other. Fortunately, human beings also have a natural urge to find MODERATION because it is the most sensible flow to follow that will mitigate extremes.
Most people are navigating through one or another of these general karmic patterns:
Getting sucked into a negative malaise of mental, emotional, physical or spiritual health.

Stuck in frustration or a rebellious refusal to change.

Getting scattered or revisiting regressive patterns from the past, or

Pulling themselves together into a centered position of empowered authority.
Initial Evaluation: As you softly gaze at this Circle, see which of these patterns you are currently experiencing. Ask yourself:
"Am I generally experiencing pattern #1, 2, 3 or 4?"
It could easily be a mix, depending on your mindset and what stage of the karma you're living through.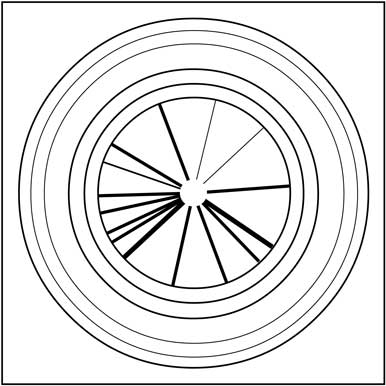 Regardless of what's happening, you can make your life easier by letting go of old agreements or karma that's over and done with. This game will help you do that.
First, Let's Address Conflict that's Caused by Collective Shock.
Let's face it. The past few years have been filled with one jarring event after another. Shocking events are happening daily. Give yourself and others a break by realizing that you might be caught in a reactive pattern because you've received so many repeated shocks to your system. See what happens if you look at this Circle and relax for a minute or so. Breathe deeply and imagine that the conflict in your mind is melting away like ice melting under the light of the Sun.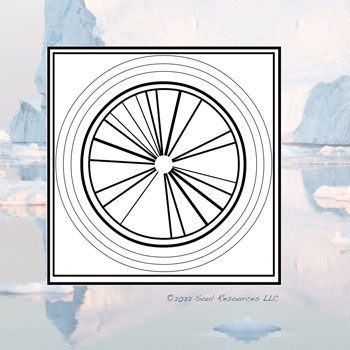 You may find that your attachment to those reactive patterns could melt away as well!
---
Mind Body Integration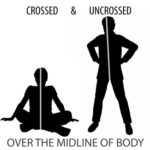 For best results, look at each symbol both crossed over the midline of the body and uncrossed so that the correction is more complete.
Feel free to move at any time in any way to help you embody your experience!
---
The Underlying Structures of Our Lives Are Deteriorating Rapidly.
From wildfires to earthquakes to power outages to social institutions in disarray, it's important to acknowledge the continuous and ongoing affect that the the stress is having on us. Use this Circle to help you deconstruct the recurring karma and close up any drains that are exhausting you.
"I shut down all drains that are causing me to lose energy."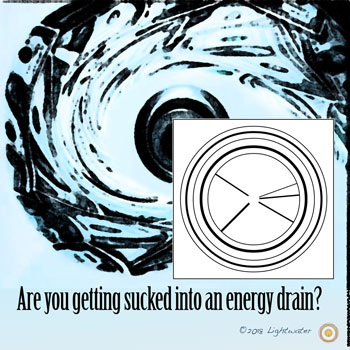 Finding Moderation in Your Emotional Responses.
Release your Attachments to the Old Paradigm.
The old paradigm was built on extreme and oppressive social, religious and moral dogmas that use force and fear to control others. Most of us are still tapping into them to one degree the other because they've been wired into how we react to events.
It would be wise to detach from that way of thinking and functioning because it has lost its ground. To find out if you're still giving them power, ask yourself:
"Am I unconsciously tapping into toxic emotions?"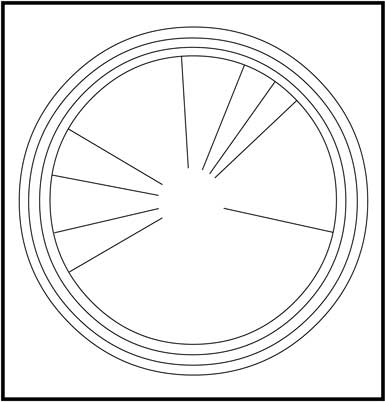 Remember, emotions are just energy in motion. They are not solid things and they aren't who you are! Let this Soul Prayer Chart help you find the flow of harmful emotions that are running through your mind so that you can effectively detach from them.

The recent change from the Piscean Age (Water) to the Aquarian Age (Air) has caused some instability in how we process our thoughts and emotions. You can decide that your response to events can be more Air based than Water based. Here are some suggested affirmations to use with this diagram:
"I decide to bring my intuition into balance."
"I lead with sensible thought rather than emotional reactions."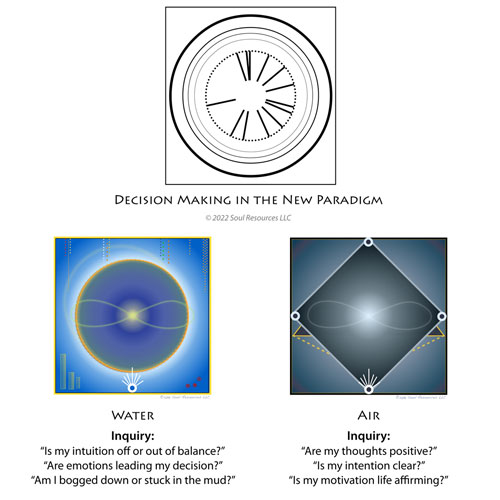 "I do my best to keep my mind positive and my intention clear."
My wellbeing is important and I decide to stay balanced and moderate."

Release Codependent Behaviors.
Protect Yourself from Being Dumped On or Scapegoated.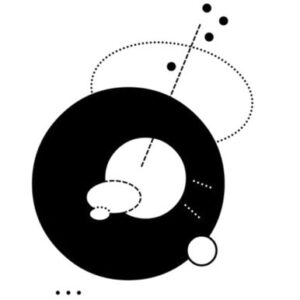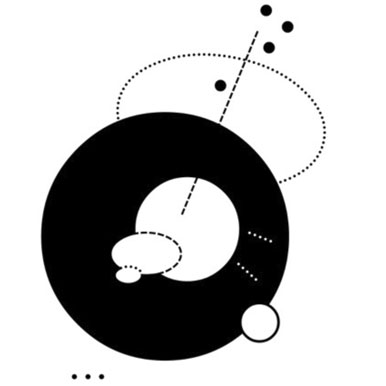 In times of increased conflict and instability, it's common for people who want to avoid responsibility to systemically dump their issues, problems and karma onto others who they hope will accept the blame.
You don't have to accept the blame anymore. Send those issues back – to each their own!
People who have a tendency to take on other people's problems are often:
mistakenly organizing their life around the problem and being "the fixer."
Instead, choose to organize around self-love, which includes your well-being and being kind to yourself.
unconsciously fueling the problem by trying harder and doubling down with their energy and attention.


Instead, disconnect from how your energy is being drained and redirect your energy to your own priorities.

internalizing the other person's responsibility and judging themselves -"I'm not a nice person if I don't do what they want me to do."
Instead, realize you are taking on more than your part of the situation, which causes you harm and diminishes your ability to respond in the most effective way.
If you've been trained that you need to be liked or to fix things when other people are unhappy, you can trap yourself by taking on more than your part of a difficult situation. You can clarify this by asking yourself these questions:
"What is my part in this situation?  What am I actually responsible for?"
"Is my desire to help joyful, or has it become twisted in some way?"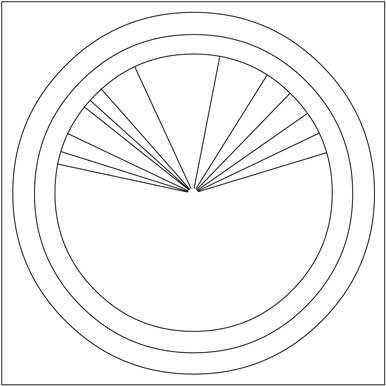 "What action could I take in this situation that would actually be helpful?"

When we buy into codependent behaviors, we are inadvertently complicating matters and preventing things from working themselves out in a simpler, more direct way.
To help you avoid this trap and set things right, use this symbol with the affirmations to release attachments to the malaise of destructive behavior:
"I let go of attachments and blame. I detach from sticky, toxic energies."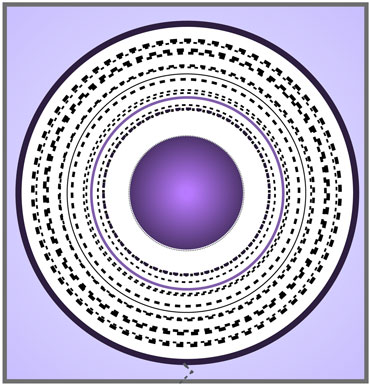 I create autonomy and resilient optimism."
Like a healing balm, imagine that a loving coat of peace and comfort is pouring down over you!

These affirmations will also help with this Circle:
"I correct or move past reversals, blockages and jagged energies."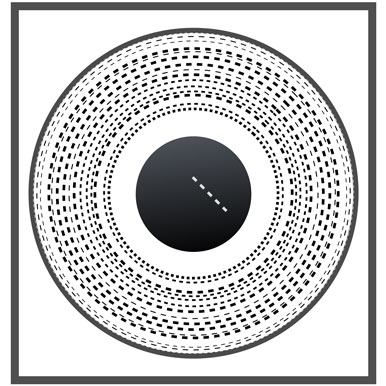 "I have a clear and direct connection with my Soul."
---
Let Go of Harmful Karmic Agreements and Energies.
Use this Soul Contract Circle to help you identify and release any social, familial or religious agreements that prevent you from being present for yourself or that pull you out of balance. Simply gaze softly at the Circle while you use the affirmations. 
"I release any agreement that says I'm powerless or have no choice."
"I release all agreements to allow myself to be shamed, blamed or manipulated in any way."
"I let go of my agreements to stay stuck in or comply with harmful behaviors associated with the old paradigm." (extremism, slavery, deceit, greed, prejudice, intimidation, control, manipulation, dishonesty, people pleasing, etc.)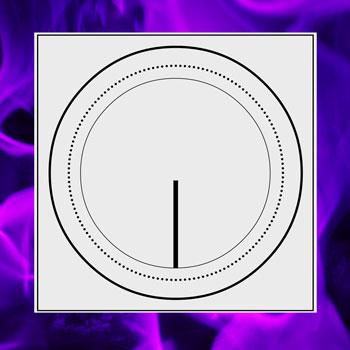 "I clarify my priorities and communicate them directly and with kindness."
"I have autonomy over my body, my mind, my energy and how I use them."

Let Go of Intentions That You Don't Need Anymore.
Check agreements and intentions with family, friends or business relationships that cause conflict and block your ability to move forward freely. Consider old jobs, organizations you've been involved with – religious institutions, political agendas, completed projects, places you've lived, modes of transportation, ways of communicating or doing business, etc.
"I let go of out-dated, extreme or contflicting intentions that are harmful to me."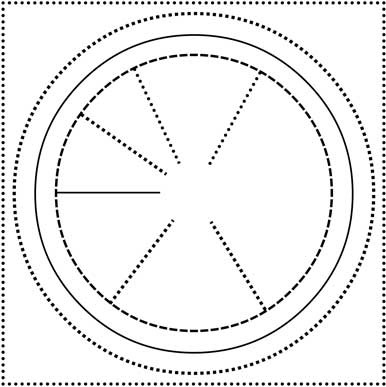 What intentions will actually serve you now? Do they need to be clarified, simplified or re-organized? What do you need to have happen for yourself?
"My intentions are moderate and genuinely helpful."

Unearth Old Emotional Garbage and Karmic Patterns.
Use this symbol for Dissolving Destructive Blueprints to identify and release any mental or emotional patterns that are causing you harm. See the Light opening up so that you can surrender them:
"I gather destructive patterns or energies and release them to the Light.
I dissolve my connection to them, so that they may be set free and transformed."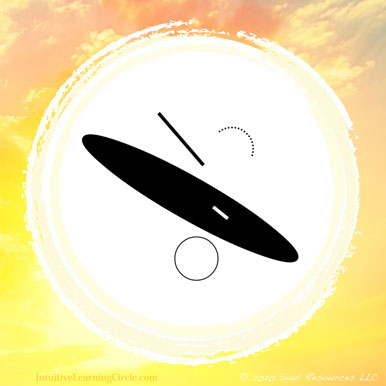 Please note: Never send pain or harmful energies into the Earth to be neutralized, she already has too much to handle now. Use the Earth for planting seeds of life, health and happiness – not death, illness and unhappiness!

Close the Door on Harmful Paths or Unnecessary Suffering.
Finish this part of the game by closing the door on harmful activities, agendas and pathways that lead back to unhealthy patterns. Take all the time you need. There are probably a lot of them.
"All doors and pathways that lead to suffering are sealed and healed."
"I follow the direction of my Soul's protection."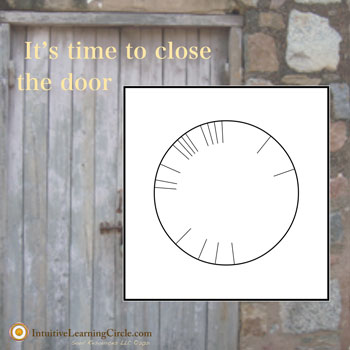 Congratulations! You will probably want to take a short break to move around and let all this integrate. Come back in a few minutes, so you can apply all this newfound freedom to your future!

Refocus Your Energy to Clarify Your Priorities.
Visualize what's truly important to you in the center open space of this Circle. Do you feel uncentered? Is your energy scattered? If so, take a moment to center yourself in your solar plexus area and aim your energy in the center open space like a bull's eye.  
"I center myself and consciously direct my energy towards truly beneficial activities and priorities."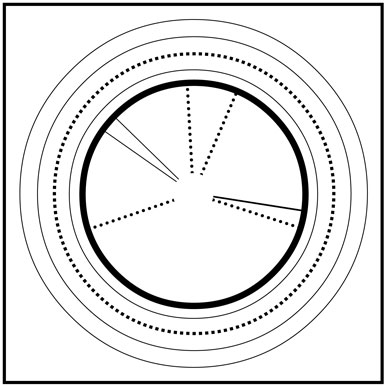 Don't forget to include appropriate rest, fun and relaxation!

Recalibrate Your Energy to Truly Support What You Need Now.
Devote your energy to finding MODERATION in how you use your energy.
"I connect with my Heart Center and am guided by my true Spiritual Source."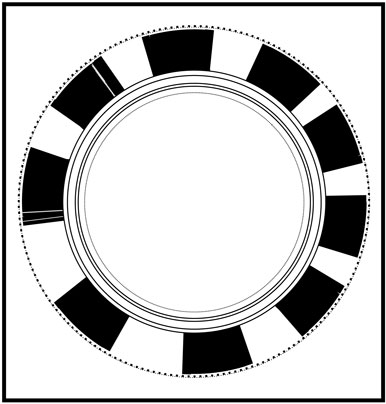 "I exist and am empowered to create a hopeful future and ________."

Finish by Invoking Protection and Clarity of Mind:
"I close down all harmful energy channels from the past."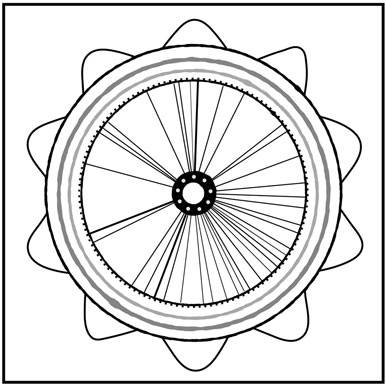 "My mind is open and clear to receive generative life force."
"I learn to utilize the generative flow of chi' to successfully manifest and communicate."

Welcome to the Middle Road! You probably feel much more balance. Go back to the Initial Evaluation for the game and see what has changed.
If you feel complete, congratulations! Go out for a walk to integrate and get grounded.
If you feel incomplete, you can continue to the Extra-intuitive Activities part of this process and let go of a few extreme collective mindsets that can get in the way of finding MODERATION:

There are several other decisions to explore that might really improve how you're dealing with your situation.
Extreme #1: The need to be liked and approved of by others.
Here is the prime example, 'Being liked = being important and having purpose.' You might want to let go of that, because this is a terrible time to base your self-worth on how other people react to you.
"I decide that my worth comes from within. I let go of the need for approval."
"I build my relationships out of sincere goodwill from my heart, not from projected expectations of self-importance."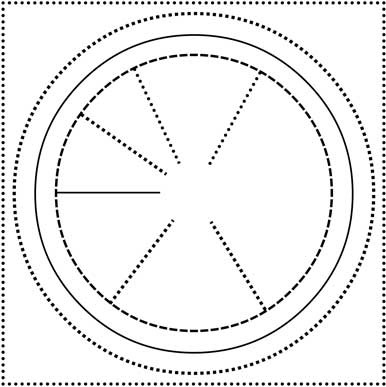 Extreme #2: The 'more is better' or 'bigger is better' syndrome.
For example: The Sun is good, however too much Sun causes cancer. Butter is good, yet too much butter causes weight gain, etc. Another social meme that explains the mindset is: 'The sky is the limit. I want it all now, so I should be able to have it all now!' 
"I am clear about who I am and what's in my best interest."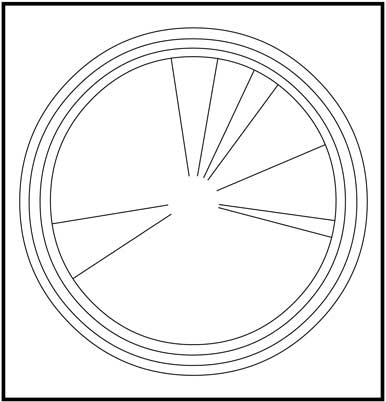 "I decide that clear, MODERATE limits enhance my wellbeing."
Use this Circle like a mirror and clear away any markings or old graffiti that obscure the pure energy signature of your Soul.

Extreme #3: The 'I'm not doing enough/doing too much" dichotomy.
Finding MODERATION means putting in just the right amount of effort to get the desired result. Think Goldilocks – not too much and not too little… just right.
If you're uncomfortable because you're feeling blocked or scattered, there may be a good reason. Do you know what it is? Suddenly heading off into fifteen different directions will probably backfire on you badly.
If you're sending your energy in too many directions, stop and regain your center. Thoughtful consideration about what you really need is what's most important now.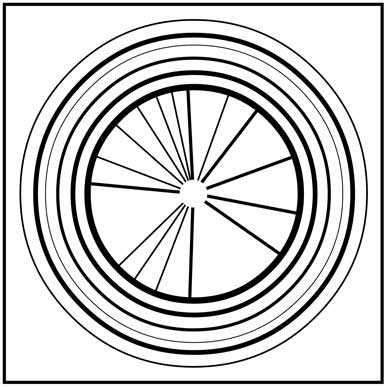 "What do I really need to focus on right now? What will help me do that?"
Congratulations!
Now that you've made choices about finding moderation you can bring order and new happiness into your environment!"
---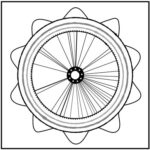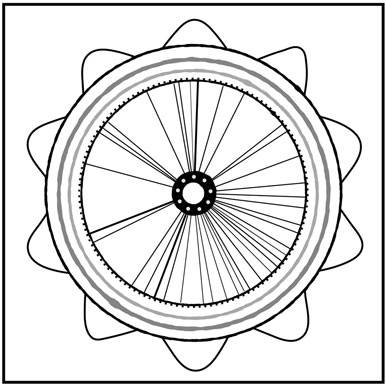 For many people, finding MODERATION signifies an opportunity to go within and expel deep patterns of fanaticism within their psyche so that they can evolve and arise from that pattern, much as a beautiful lotus arises from the muck and mire at the bottom of a pond."
---

---
Rheanni Lightwater CHT, CKT lives and practices in Santa Fe, NM. She specializes in mind body healing with family and relationship clearing using Kinesiology, the Intuitive Learning Circles, Reiki as a Master/Teacher, Hypnotherapy and Shamanic Clearing Techniques.
Schedule with Rheanni via Zoom or in person when you visit Santa Fe, New Mexico. Call her at (505) 271-4612 between 10:00am – 5:00pm, MST, Monday through Friday to schedule or Email: [email protected]
---
Disclaimer:
This Transformation Game should not be considered as an exclusive method of treatment. The appropriate medical or psychotherapeutic authorities should be consulted for the diagnosis and treatment if there is any medical or psychological condition. The information and practices described on this website and in our materials are best considered as an adjunct to orthodox medical or psychological treatments.