Todays Intuitive Reading Helps You Navigate from the Energies of the Past to the Energies of the Present.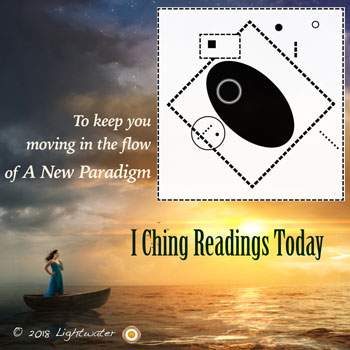 Taking part in Todays Intuitive Reading makes you part of a collective movement to complete our transition from the old societal paradigm of greed and fear and step into a New Paradigm based on co-operation, equality and living in balance with Nature.
Our Mind Exercises and Transformation Games are developed to help you go within and navigate positive change! Our goal is to strengthen mindsets and behaviors that feed joy, personal responsibility and sustainable prosperity.
Todays Intuitive Reading is brought to you by Rheanni Lightwater and Soul Resources LLC. 
To Receive Automatic Energy Updates from Rheanni, SIGN UP HERE.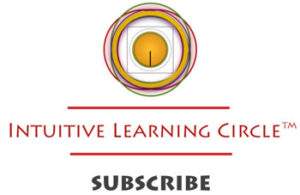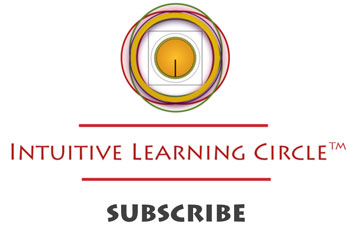 Rheanni uses the I Ching or The Book of Change ~
"The I Ching may be the oldest book on the planet. Like the Old Testament, the pyramids, and the great Gothic cathedrals, The Book of Change was a cooperative effort spanning many centuries… early authors of the I Ching observed the stars and tides, the plants and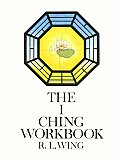 animals, and the cycles of all natural events. At the same time, they observed the patterns of relationship in families and societies, the practice of business, the craft of government, the grim art of warfare, the eternal human dramas of love, ambition, conflict, and honor. They made no attempt to create a fixed chart of the cosmos. Instead, they organically grew a guide to the way things change: a marvelous, fluid, interconnected systems of relations…
– The I Ching Workbook, R.L. Wing
The reading is accompanied by a variety of Transformation Games and Mind Exercises by Rheanni that are intended to help you get present, grounded and centered so you can actualize your heart's desire in the New Paradigm.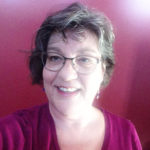 Remember, the I Ching doesn't work like horoscopes, there's really no set way to predict what the next Hexagram might be in advance, so these readings are always a work in progress! Thanks in advance for your patience.
Universal chi flows organically and we are a part of it. What we do affects it and we are affected in return. Of course, it's wisest to work with the cosmos and follow the flow rather than trying to control or resist it. Because of that, learning to navigate the flow consciously is what I consider the ultimate in both creativity and spiritual growth.
---
Understanding the Larger Picture ~
Throughout much of last year, the I Ching energy flow for the United States was in a general state of DECLINE, especially since May, 2022. However, the portal of the Winter Solstice on December 21 initiated a much needed "still point" for the entire planet which lasted well into the second week of January. During that time, many people took a valuable opportunity to rest and renew themselves. On January 17th, the chi' finally moved into an identifiable general flow pattern of CHANGING (Hexagram #49).
In almost every aspect of life, CHANGE is in the air and is likely to continue well into March, stimulating an abundance of external movement and changing circumstances. Whether the CHANGES will be in excess or not will depend on how we manage ourselves and the energy we use.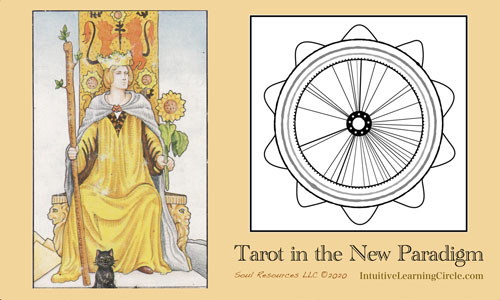 Since we are no longer being governed by the Water based element of the Piscean Age, a profusion of CHANGING life force no longer has the buffer of Water to smooth, soothe and slow down events. We are now in the Age of Aquarius where the primary movement comes through the Element of Air, which is much faster, lighter and even quicker to change. Logically, that means our experience of CHANGE is liable to be much faster and more abrupt than we are used to.
The I Ching
The purpose of studying the I Ching in the first place is to help us recognize different life flows and learn how to use them and plan appropriately, so that we may more easily manifest our goals. Hopefully, our study will help us make effective plans for handling Change. Here some key points to keep in mind from the CHANGING text:
Hexagram #49 CHANGING, as translated by R.L. Wing:
"The forces at work in the situation are in conflict, leaving the path open to change. Yet the work of bringing about such a change is as difficult as it is important. People fear change because of its unknowable effect upon the future; so when a real need for CHANGING makes itself felt, it is a serious matter indeed. Clarity, forethought, and great devotion are now required to achieve your purpose. If correctly handled, however, the results can lead to a progressive new era…
…You may be in the midst of a revolutionary change in your overall point of view. It will take time and effort to bring all the external elements of your life into accord with this new outlook, but success is definitely assured…
…The change should be gradual, improvement by improvement, so you may gauge the effect. Avoid haste and excessive behavior…"
SPECIAL GUIDANCE FROM THE FIRST CHANGING LINE
…you must not create disharmony by reaching for perfection. Try to find satisfaction in what is possible now and bring stability into your life." ~ Hexagram #49 CHANGE, The I Ching Workbook by R. L. Wing
---
Influences from The Tarot
The Tarot Major Arcana Card for 2023 is # VII: The Chariot
In numerology, the year 2023 breaks down to the number 7.  2 +2 +3 = 7.
VII: THE CHARIOT represents several constructive ideas that can definitely help when so much CHANGING is going on. The basic meanings of this card are forward momentum, action or progressive activity through the balancing of opposing forces.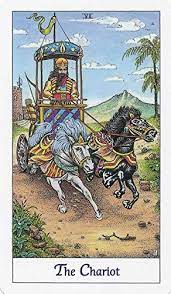 The image of the charioteer suggests that we be the drivers (mind) in charge of our own vehicle (body) and that we steer with the long view in mind (spiritual). Through determined effort and willpower The Chariot inspires us to take courage as we embark on our journey.
On the reverse side, it could also be a warning to us that we're heading for danger and it would be better to stop and wait for a solution to reveal itself.
Additional Meanings Are: Adversity, possibly already overcome. Self-control. Hard work. Staying in track. Quarrels. Interplay over mental and physical forces. Movement forward. War. Momentum. Reversed: Dangerous travel. Plans gone awry.
Perhaps we can tap into the positive aspects of this archetype to overcome adversity and develop the self-control needed to stay on track in the midst of so much CHANGING.
Good questions to ask when the Chariot card shows up are: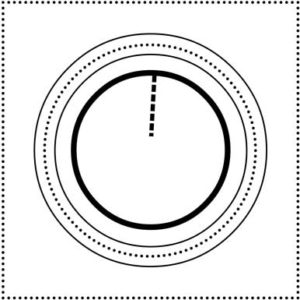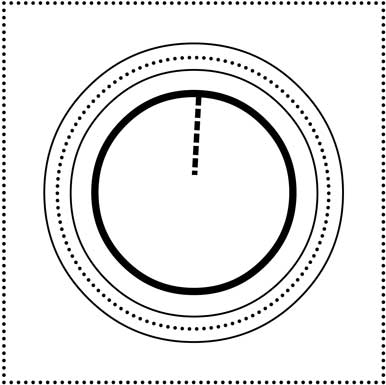 Am I the Driver in my own chariot? Am I safe in the vehicle I'm using?
Do I know where I'm going and whether or not it's a good idea?
Am I going off in the wrong or too many directions?
Am I sensing and deciphering the meaning of this situation correctly?
Am I operating under an illusion?Am I heading for danger?
What is needed to regain healthy control of this situation?
If you're feeling as though you've gotten off track, here are the two main Mind Exercises I would use to get back in the driver's seat:
Grounding in the Truth. External power struggles could easily uproot you from the truth about what's best for you. Staying centered requires that you know how to use the power of your mind to control your own energy.
Clear Perception. If you're concerned about whether you're seeing things clearing or heading in the right direction for you, this Mind Exercise will hone your intuitive abilities and get you back on track.
Come from a Grounded Place. If your environment seems unstable, unsafe, disorganized and you're feeling confused, close down the harmful energies that may be running rampant through your body, mind and space.
The Chinese Zodiac
The Year of the Yin Water Rabbit officially started on January 22nd, 2023.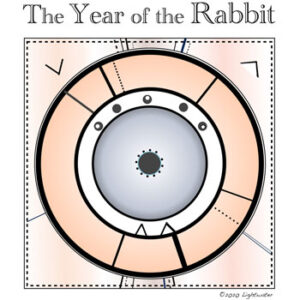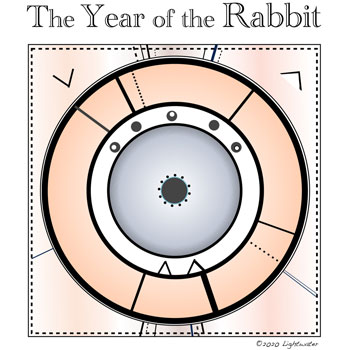 The beneficial qualities of the Rabbit are said to be: Docile. Peaceful. Fertile. Tender. Quiet. Gentle. Cautious and Considerate. Plus her fertility and connection with family, community and prosperity is legendary.
Her more challenging qualities are liable to be: Irresolute. Skittish. Stubborn. Timid. Escapist and tending to Procrastination.
That is a lot of changes to adjust to!
Truly, it's overwhelming to consider all the CHANGING that has already taken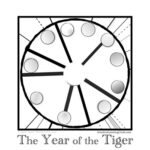 place over the past year. However, the energy of the new Year of the Rabbit  give us an opportunity to finally let go of the old fights, attitudes and agendas of the past year of the Yang Water Tiger.
Sadly however, many people are still filled with revenge and resentment fueled by the fierce Tiger energy of 2022. These exercises may help you facilitate a more peaceful transition:
What Did You Learn?

It may help to contemplate and assess the experiences you encountered on your journey in 2022 and the Year of the Tiger. Be kind to yourself while you come up with real solutions that you can follow through on that will help things go better moving forward.

Emotional Stress and Mental Acuity. Recent changes in the energy could be causing you to feel disoriented, discombobulated and unusually confused, right at a time when you really need to keep it together. The amount of change is affecting your mental clarity, ability to sleep well and now you're forgetting things.
It's time to make friends with the positive Rabbit archetype and use her gentler energy to invite more peace and prosperity into your life.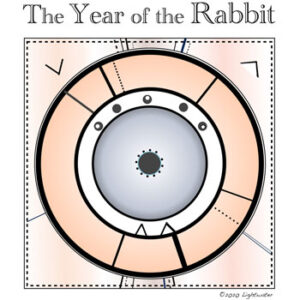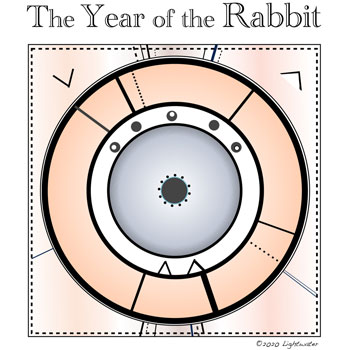 Get to know the the gentle and considerate qualities of the Rabbit and utilize her quiet courage and quick response to danger. She knows better than to fight with things that are out of her league.
Unlike the Tiger, she knows when it's wise to retreat and tend to the safety of her own burrow. She lives in groups and has learned to be considerate of the neighbors living in her warren. What a lovely metaphor and teaching for us human beings at this time!
Invite the Rabbit's quiet courage and cooperative nature to inspire new ways to communicate and relate with one another:
Communicating MODERATION.  Your nervous system and your ability to communicate are intricately interrelated. You may need to de-escalate emotional reactions, especially if you're highly sensitive. Gently collect information about your nervous system and what will help to calm you down.
Self-love Quiz. Rabbit suggests going through this short self love quiz that uses angelic guidance and your Essential Self to help remind you that you are a being of Love.
---

Chakra Healing and Clearing ~
Recommended Transformation Games and Mind Exercises to Keep You Moving with the Flow, Rather than Against it.
9. Clear Electro-magnetic Static from your Chakra System.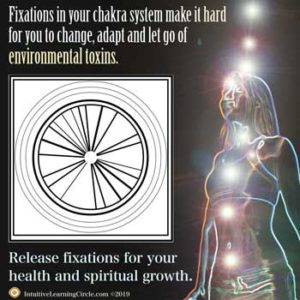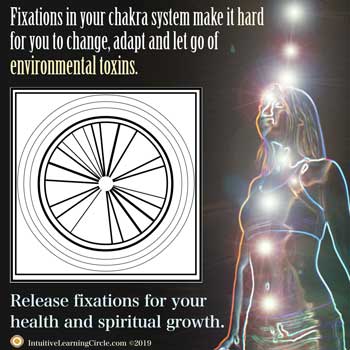 There is an increased amount of static and electro-magnetic incoherence in our environment which can cause a variety of mysterious symptoms, especially for highly sensitive people.
This exercise was developed several years ago to help keep the chakra system organized and cleared of toxins. Kuan Yin is recommending it at this time to keep unwanted energies from attaching to you and causing unnecessary disturbances.

Our Community Learning programs and memberships are being developed now and will be coming soon – February, 2023.

Thank you for joining with us for Todays Intuitive Reading and creating a New Paradigm based on common ground for the common good!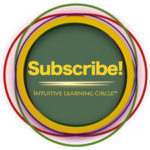 Please share if you know someone you think could benefit.
---
About the Author of Todays Intuitive Reading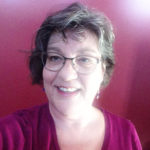 Rheanni Lightwater CHT, CKT specializes in online mind body healing and COVID support using Reiki Energy Medicine, Hypnotherapy, Dream Tending and the Intuitive Learning Circles. Specialized protocols include Advanced Energy Recalibrations for:
Enhanced Immune Response

Respiratory and Circulatory Health

Overstimulated Nervous System and Immune Response
Digestive and Intestinal Health
Sleep Difficulties and Nightmares
Chemical Sensitivities and Static Electro-magnetic Clearing
Trauma and Compassion Fatigue
Schedule with Rheanni via Zoom or in person when you visit Santa Fe, New Mexico. Call or text (505) 271-4612 between 10:00am – 5:00pm, MST, Monday through Friday to schedule or email: [email protected]
---
Disclaimer:
Todays Intuitive Reading should not be considered as an exclusive method of treatment. The appropriate medical or psychotherapeutic authorities should be consulted for the diagnosis and treatment of any medical or psychological condition. The information and practices described on this website are best considered as an adjunct to orthodox medical or psychological treatments.