Navigate Your Soul's Journey with Llama Medicine
Self-care and Personal Growth through Gifts from the Rainforest: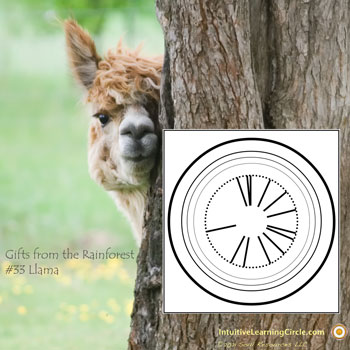 33. Llama Medicine – llama is a sure-footed guide with an uncanny sense of timing and direction. His advice is to lighten up and leave behind whatever doesn't work for the journey.
Are your decisions unclear? Is your timing  off? What direction are you going? Are you stuck?
What do you think would help?
Healing Action: Let your spirit guide you rather than your ego. Free your mind of old, limiting decisions. Be willing to adapt. Trust your Soul to guide you on your new path.
---
The Llama's Journey South
There is a proper position for new beginnings
that requires humility and trust in the Soul.
Just as the adventurer must trust her Llama
on the journey to the mountain tops.
Make clear and conscious decisions
about this new beginning.
There are many things that are unknown
because this is an entirely new path.
Accept what you don't know
and discipline your mind firmly and consistently.
This will help you on your journey.
The time is ripe for action.
A new cycle is beginning –
Infuse it with trust, enthusiasm
and a dedicated devotion to life.
---
Mind Body Integration
For best results, gaze softly at the Circle both crossed over the midline of the body and uncrossed so that the communication is more complete.
Intuitive Learning Circles help you access your inner guidance and self-confidence to make proactive changes. Simply relax and gaze at the Circles while contemplating its message and positive affirmations. Your intuition will come forward and give you the help that you seek.
---
Further Exploration into Llama Medicine: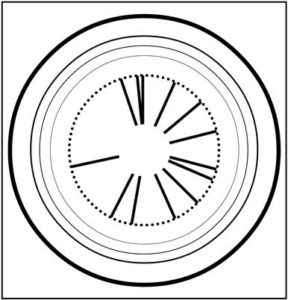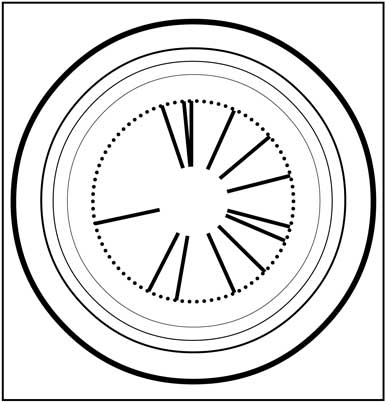 Your heart is asking you to be open to the great unknown, yet you are finding it difficult to take a chance and give your all to your hearts desire. Perhaps the shock of past events has deterred you from making a commitment because your ego is afraid that what happened before will happen again. However, you can make a more conscious choice through the help of your Soul, rather than your critical mind.
Ask Llama's Circle, "What needs to happen?" 
Free yourself of domineering, limited beliefs. Be determined and decide to change by nurturing your connection with Soul. Use your common sense, stay alert and follow your truth. Possibilities are always available to those who follow their heart and Soul. 
If you're having trouble making a decision, confer with Llama's Circle and contemplate your situation for some navigational advice: 
1) Knowing where you genuinely want to wind up is a key factor in any journey. It's not just what you want to get away from. Ask your Soul, "Where do I really want to go? What kind of person do I want to be on the way and once I get there?"
2) Once you have answers, follow up with, "Am I heading in the right direction for this to happen or am I confused in some way?" If you need help, use the Circle to imagine you can gently turn the gears in your mind around so they're moving all together in a forward moving, coordinated direction. If you feel stuck, some gears may not belong in there at all! Unscrew them and pull them out completely.
3) Now you can explore the possibilities with greater confidence. Go through the different options asking: "To get there, what do I need to do?" What decision(s) do I need to make?" "Is this or that option beneficial?" or "What's next?"  Get help from other Helpers if needed (1 – 58)
4) When an affirmative answer comes back, investigate further by asking "When is the best timing for this to happen?" 
Use whatever information you get to help you navigate your journey.

Llama Medicine is an excerpt from Gifts from the Rainforest
Available exclusively From Soul Resources LLC:
OPEN YOUR HEART AND MAKE FRIENDS WITH LLAMA MEDICINE
Inspired by Design Therapy from the native tribes of the Amazon, the fifty-eight Intuitive Learning Circles and animal totems from Gifts from the Rainforest are self-healing tools for nature lovers who want to accelerate their spiritual growth and intuition.
Llama is one of the Guides you can follow with Animal Totem Tracks.
♦ Find emotional healing  ♦ Deal with repetitive habits & attitudes that keep you stuck  ♦ Develop common sense  ♦ Learn to trust your gut instincts.  ♦ Receive messages from plant, animal & nature spirits.

Disclaimer:
The Intuitive Learning Circles should not be considered as an exclusive method of treatment. The appropriate medical or psychotherapeutic authorities should be consulted for the diagnosis and treatment of any medical or psychological condition. The information and practices described on this website are best considered as an adjunct to orthodox medical or psychological treatments.