Rheanni Lightwater is an author and energy medicine educator who has created a unique method for facilitating trauma resolution and self-care called

 

the Intuitive Learning Circles.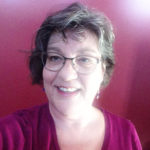 Ms. Lightwater's background is primarily in the creative arts and alternative health field utilizing Hypnotherapy, Bio-Somatic Education, Feng Shui, Applied Kinesiology, Reiki and Energy Medicine.
Due to her interest in trauma resolution, Ms. Lightwater began her healing practice as an integrative bodyworker in 1991. She quickly immersed herself in Hanna somatic education, Cranial Sacral Therapy, Lomi Lomi, BioSomatics and Structural Integration. Later, she received Certification in Hypnotherapy, Kinesiology and became a Master Teacher in Reiki, Karuna® Reiki and Grail Reiki.
As an educator, Rheanni has taught extensively about mental, emotional and spiritual issues relating to trauma resolution, PTSD, abuse and how they are reflected in our subtle energetic fields.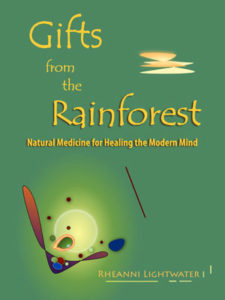 As a result of studying the indigenous healing practices of Tibet, Japan, Hawaii and Peru, Ms. Lightwater developed a unique understanding of the subtle human energy field. During a visit to the Amazon in 2001, she participated in numerous ceremonies with the Shipibo shamans. Her experiences there gave birth to the Intuitive Learning Circles and other healing symbols. Gifts from the Rainforest and Reiki Chakra Keys are the primary collections in the series.
In 2008, Ms. Lightwater received First Place in the New Age Category of the New Mexico Book Awards for her first edition of Soul Oriented Solutions. She has won awards numerous times since then.
As part of her pioneering work over the years, Rheanni has developed hundreds of healing symbols and researched various applications for them in medical clinics, detox centers, business settings, workshops, schoolrooms, online classes and in individual sessions. She has extensive experience helping people deal with serious illnesses, heavy metal poisoning, chemical sensitivity, immune deficiency and a wide range of trauma and stress induced disorders.
The positive response to the Intuitive Learning Circles show them to be effective in shifting dysfunctional brain patterns in both children and adults, freeing them from destructive thoughts and behaviors that contribute to serious illness, learning difficulties and emotional distress.
In addition, Rheanni has taught other Somatic Educators, Acupuncturists, Chiropractors, Yoga Instructors, Massage Therapists, Hypnotherapists, Naturopathic and Allopathic Physicians about Energy Medicine and how to develop their own clairvoyant skills.

In her latest project, Rheanni continues the Soul Oriented Solutions series with several online collections of self care formulas and mind exercises that provide mental, emotional and spiritual support in these times of uncertainty, loss and radical change.
Navigating Serious Loss and Compassion Fatigue
An online mental/emotional resource for resilience, self-care & promoting wellness. 

and
2. Creating Your Path of Joy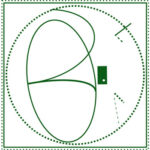 Support for Reconnecting with Your True Nature & the Natural Cycles of Life.
Online support for serious illness including mental/emotional resources for resilience, self-care & promoting wellness.
What the EXPERTS are saying:
"What I love about Rheanni's approach is its simplicity. I don't need to go to therapy for years or rehash trauma from the past to create positive change in my life. Instead I can look at a picture and read a short paragraph and then let life do the rest. Her methods only take about 5 minutes and are available to me at any time and in any place. They bring instant stress relief with long-term healing impact."  ~ Pi Luna – Artist & Business Coach for Creatives
"Combining healing insights from many sources, Ms. Lightwater has created a system of powerful yet easy to use visualization tools that, used in conjunction with breathing and meditation prompts, allow both mind and body to relax, expand and generate positive energy…"  ~ Victoria Erhart, Reading New Mexico
"This process is like coming up from underwater and taking a fresh breath." ~ Cornelia Sachs, Eutony Movement Practitioner
"Whoever uses this work will find it beneficial for their growth in unfolding more of who they are. Old emotions come up as well as memories that need new perspectives, which the exercises handle beautifully.  In a way, they are washed away and lifted to higher grounds, leaving behind gifts of healing and new beginnings." ~ D.G.Villena-Mata, Ph.D., Fellow and Diplomate in Traumatic Stress
Rheanni offers ongoing support through her award winning online exercises and self-care formulas  – Sign Up!
---

---
Disclaimer: The Intuitive Learning Circles should not be considered as an exclusive method of treatment for any ailment. The appropriate medical or psychotherapeutic authorities should be consulted for the diagnosis and treatment if there is any medical or psychological condition. The information and practices described on this website are best considered as an adjunct to orthodox medical or psychological treatments.