If you need help clearing an overwhelmed mind, the Intuitive Learning Circle offers quick and easy support.
This self-care formula is for clearing an overwhelmed mind and is especially useful for handling day to day stresses, like when you're feeling: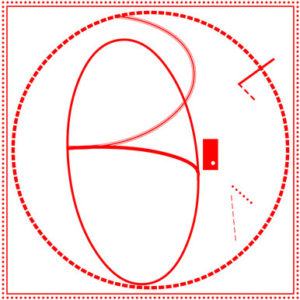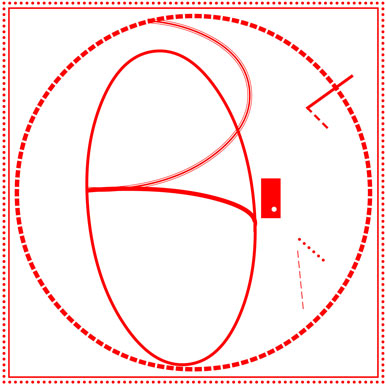 Exhausted

Pressured

Confused

Out of balance

Taking on too much

Doing too much

Going too fast and need to slow down.
You are not alone and you can easily get some relief by going through the Overwhelm Help Exercise #3 out of SOS for Loss & Resiliency, from our Soul Oriented Solutions series.
Directions: Confirm this is the best formula for you with the SOS Symbol.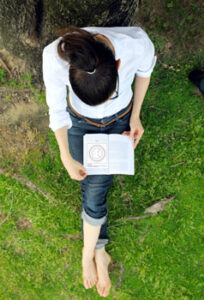 Find a quiet place if possible, where you won't be disturbed for about twenty minutes. Begin by reading the first message and then gaze gently at the Circle or chart that goes with it for approximately two minutes. A longer or shorter time may be necessary. Let yourself breathe and relax as much as possible. Don't worry if the images move around or change in any way. That just means the Circles are working and that your mind and body are coming into balance.
Some emotions might come up as well. That also means the Circles are working. Just give yourself permission to let go of anything that's causing you pain or suffering.
Mind Body Integration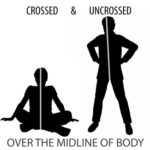 For best results, look at each symbol both crossed over the midline of your body and uncrossed so that the correction is more complete.
Feel free to move at anytime in any way to help you embody your experience!
If someone is with you, talk to them about some of the feelings that you're having. It could help you to gain perspective on your situation. Having perspective allows you to make the best decisions about what will help you now.
After you've finished going through the entire formula, let yourself rest for a little while. You're doing very well with such a difficult circumstance.
---
Presence
1. Gaze softly at the Circle and take a few moments to breathe deeply.
Pay special attention to those places in your body where you're feeling pain or discomfort.
Just let them relax.
Move around or stretch if you need to.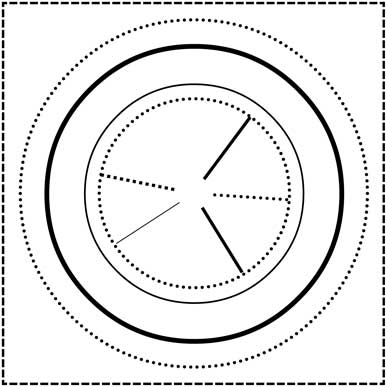 Receiving
2. Ask for peace to come into your heart and awareness.
See if you can move your energy out of your head and pull it down into your heart and solar plexus area.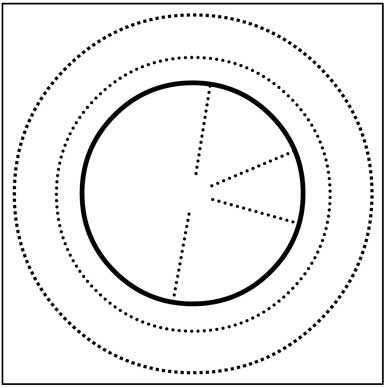 Centering
3. You may need a minute to get your bearings.
Bring your energy into your body so that you can get centered.
Notice what is to the right of you and to the left of you.
You are okay.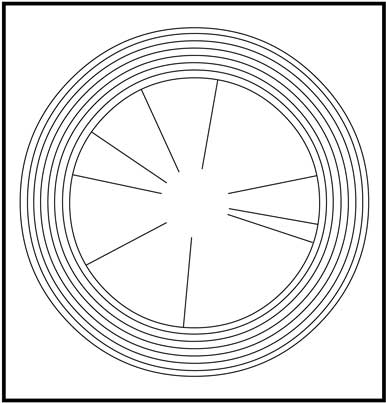 Balance
4. You don't need to be perfect or be everything to everyone.
Are you being too hard on yourself? If so, give yourself a break and let it go.
What really matters in this situation?
What's most important to you?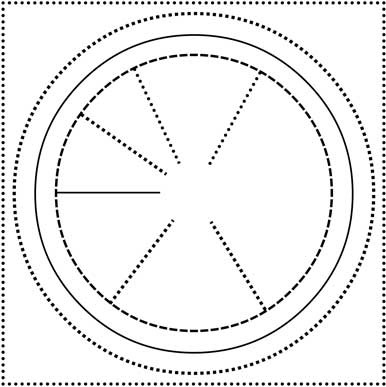 Release
4. You may feel like you're stuck or being pulled in the wrong direction. Relax and meditate on this Circle for as long as you like.
Imagine that a loving coat of of peace and comfort is pouring down over you – gently separating from all that dark, heavy energy.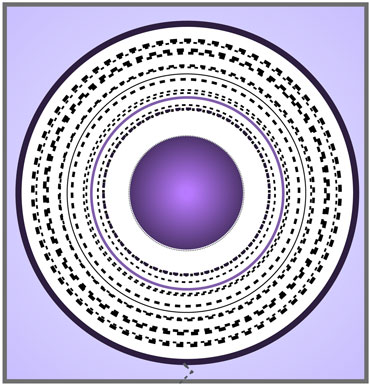 CHANGE
6. You are ready and able to let go and make the changes necessary for you now. Are you willing to let go of things that are not working?
Release any agreements to hold on. What a relief that is.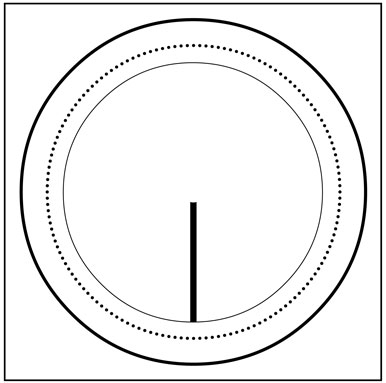 Nourishment
7. Go back to your heart and listen to it beating – nice and steady.
It's okay to ask for help. You are alive and need to take good care of yourself.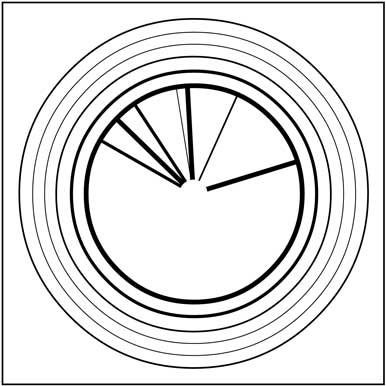 What do you need to help you take good care of yourself?
Make a list so you can remember.

Compassion
8. Focus your energy on taking good care of yourself now.
You are important and what you do matters. You are cared for.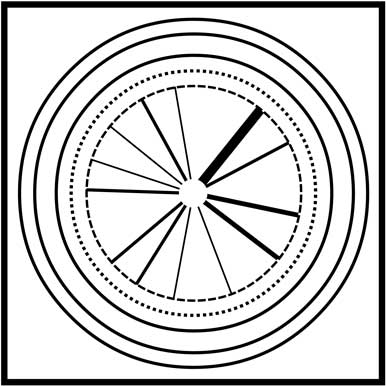 Reunion
9. Gaze gently at the Circle while you think of something that you love very much.
Relax and let yourself feel what matters to you.
Take all the time you like. It's okay to let go and rest.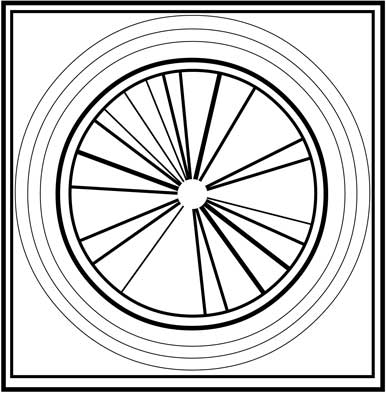 Reconnect
10. Take a moment and imagine that you can connect with Hope.
Hope is an expression of Love that calms the mind and body so that you can unite with your spirit and its resources.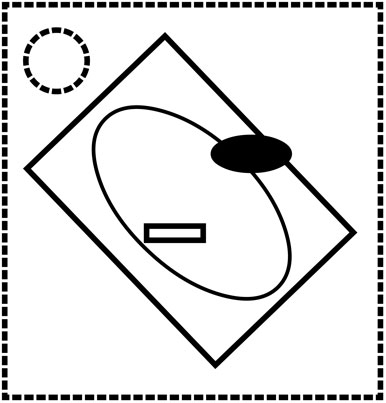 Clarity
11. Now it's time to sweep the clutter out of your mind and send it to the Light.
Sweep it all up and away…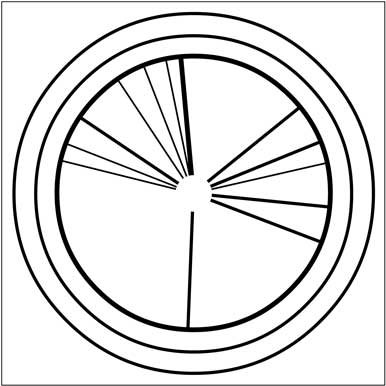 Notice how much better your body feels when your mind gets clear.

Completion
12. Close the doors in your mind that let in all that clutter.
Your mind and body are not here to be a dumping ground.
Close the doors and seal the leaks wherever you find them.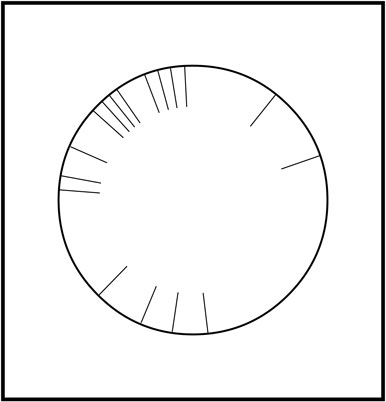 Closing doors that have been left open will help you feel much better.

Protection
13. Relax with this symbol until you feel safe and clear.
You have protection and are receiving a positive flow of energy throughout your body, mind and spirit.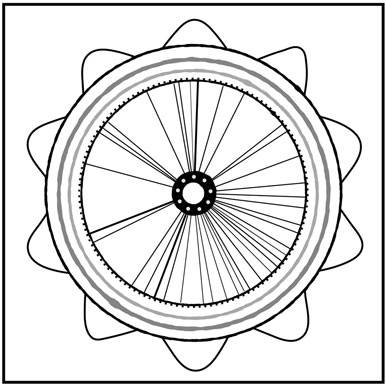 Inner Guidance
14. Take some deep breaths and listen to that calm, gentle voice that comes from your heart.
What is it telling you?
New Beginnings
15. Let a calm feeling come from your heart and fill up your entire body – all the way to your fingertips.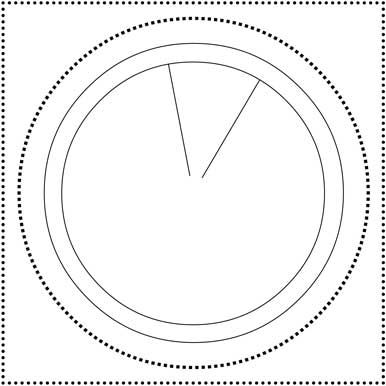 It's time to rest. Remember to take good care of yourself.


---
Specialized Energy Clearing with the Author of Soul Oriented Solutions
---
Disclaimer:
Clearing An Overwhelmed Mind should not be considered as an exclusive method of treatment. The appropriate medical or psychotherapeutic authorities should be consulted for the diagnosis and treatment if there is any medical or psychological condition. The information and practices described on this website are best considered as an adjunct to orthodox medical or psychological treatments.