If you are confused, feeling out of balance or in need of overwhelm help – 
W
elcome! You are in the right place!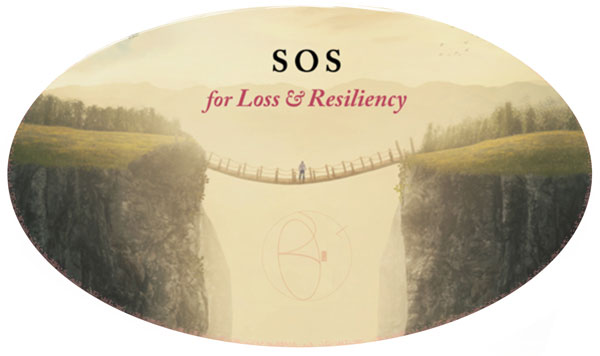 SOS offers support for your inner journey…
What are the main reasons a person may need overwhelm help?
The first reason would be that there's simply too much information coming at the person and their mind is not able to filter priorities properly.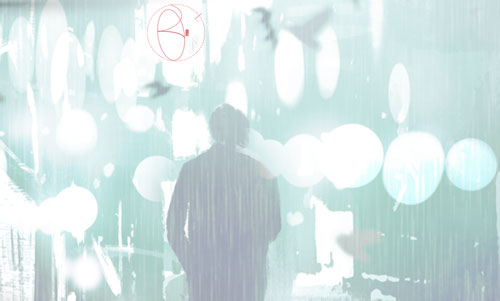 The second reason would be that the person has placed too much of their  attention and energy on a certain problem or goal that is unrealistic or cannot be accomplished under the current circumstances.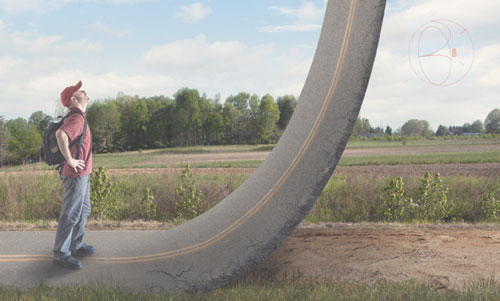 The third reason why a person would need overwhelm help would be that the way forward has become obscured. The circumstances are dark, dim, unclear or hard to understand.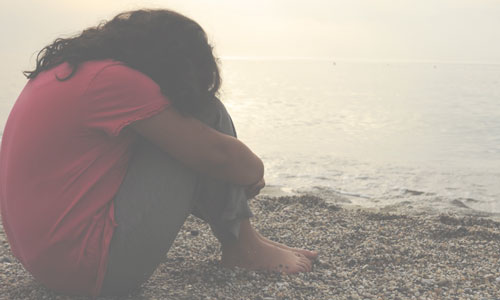 The fourth reason could be that the environment has become too toxic or chaotic for a person to be able to cope in the way that they normally would.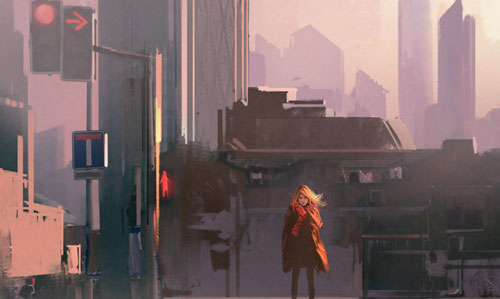 All of these reasons have a negative effect on your physical health and can put stress on your mental / emotional health as well.
Unfortunately, people are becoming more and more overwhelmed by sudden emotional or environmental changes, toxic entanglements or triggered PTSD episodes.
A person needing overwhelm help could experience:
Sudden and extreme exhaustion.
Fight or flight panic attacks.
Unexplained feelings of emergency; anxiety, depression and fear.
Increased irritation and susceptibility to illnesses, viruses or colds.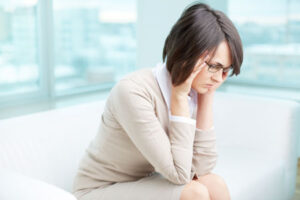 It's not a good idea to remain in a fight or flight state for long. When a person is in a chronic state of overwhelm, the stage is set for depression, illness or paranoia to set in. If these symptoms are already present, the person may experience an overload or energy collapse.
The self-care formulas from SOS Soul Oriented Solutions gently interrupt
unhealthy brain activity and then replace it with constructive thoughts and energy flow.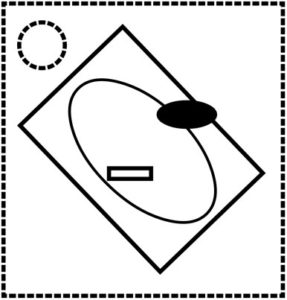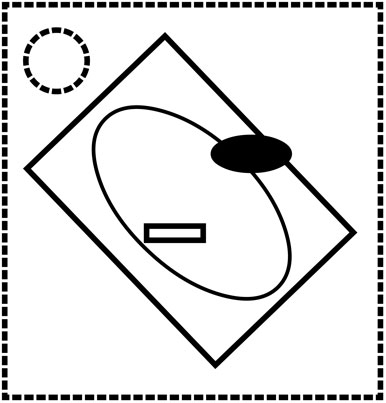 They are simple and easy to follow by design. When going through a formula, think of it as being gently led from a dark place into the light where you can connect with Hope. 
The Intuitive Learning Circles stimulate the central nervous system in order to assist it in its natural healing process of expelling trauma and the stuck energy that surrounds it. Using SOS as a daily practice is a powerful form of self-healing with affirmations where you can easily slow down, communicate with your unconscious and reorganize how you're taking care of yourself.
SOS Overwhelm Help offers you support at any time
of the day or night ~
Fortunately, the five Self-care Formulas listed below are designed to help "reboot" your energy and put you back in balance when you're feeling overwhelmed. Taking a few minutes to go through the appropriate formula will give a person immediate help for coping with emotional stress.
Introducing the SOS Symbol ~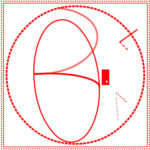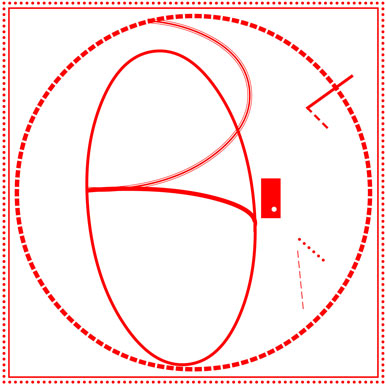 SOS stands for Soul Oriented Solutions. The SOS symbol itself helps you tap into your Soul and get unconscious information about what is causing imbalance in you. 
The SOS symbol and formulas have been helping the public since Hurricane Katrina. Please SHARE with anyone you feel could benefit.
Directions:
Since the Intuitive Learning Circles are all about self-discovery and learning to use your intuition, it makes sense to use a simple and natural way to decide – using your intuition!
Below there's a list of the Self-care Formulas numbered 1 – 5.
Take a moment and think about what's going on for you and then gently gaze at the SOS symbol. Relax for a moment or two.
When you're ready, let the SOS symbol help you access a simple "yes" or "no" answer to this question:
"Am I overwhelmed or experiencing an energy overload?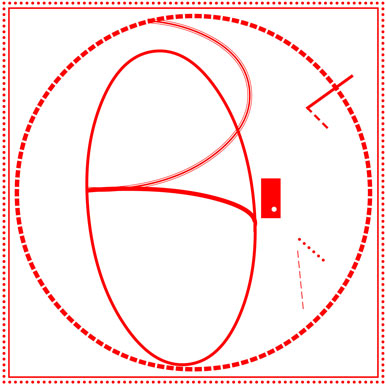 If "yes," which formula will help me?  1, 2, 3, 4 or 5?"
Whatever number comes to mind, go to that formula and read what it's about. If it fits, click on the link and follow the directions.
Each formula is designed to gently lead you back into balance using positive affirmations and images that will help you recover.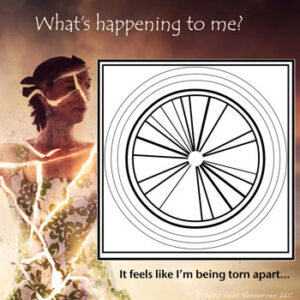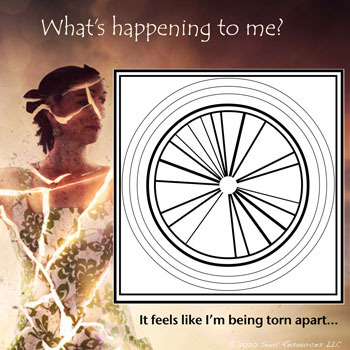 This self-care formula uses the Intuitive Learning Circle method for getting your mind, body and emotions "unstuck" from a recent traumatic experience and you are:
~ Feeling stuck, numb, lost or helpless
~ Caught in a blank or fixed state of mind
~ Waking up at night worried, with obsessive thoughts
~ Alternately feeling trapped and shattered.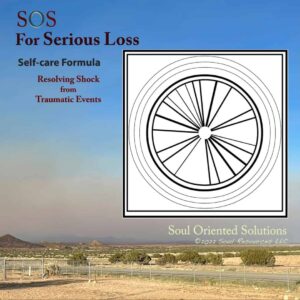 This self-care formula uses the Intuitive Learning Circles to resolve shock when your life has been upended and you are:
~ Feeling scattered, surprised, scared or vulnerable
~ Dealing with an environmental disaster or its aftermath
~ Reliving painful experiences
~ Having trouble thinking or planning clearly.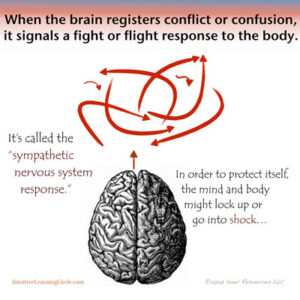 Use this PTSD self-care formula when you are:
~ Feeling lost, hopeless or out of balance
~ Anxious or upset due to a traumatic experience
~ Weakened and want to regain your strength
~ Triggered by body memories of a traumatic event
~ Having a flashback or out of body experience.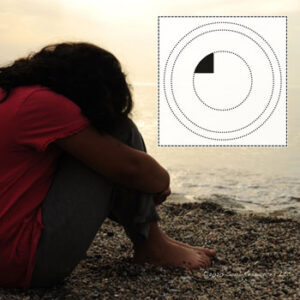 Use this formula when you're overwhelmed by day to day stresses and feeling:
~ Exhausted, overwhelmed or confused
~ Out of balance
~ Taking on too much – doing too much
~ Going too fast and need to slow down.

5. Self-care for Loss in Uncertain Times: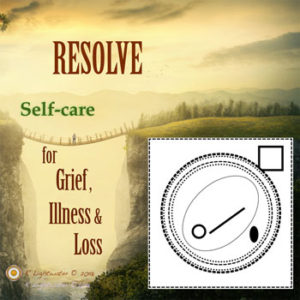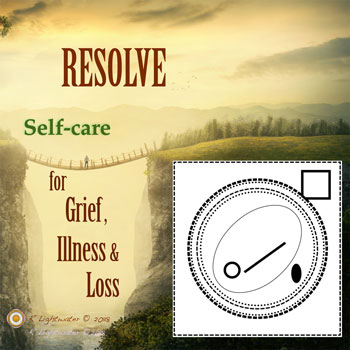 You can use this formula like a prayer whenever you are:
~ Stressed over a lost job or income
~ Grieving a loss of any kind
~ Recovering from an abusive experience – past or present
~ Dealing with a serious or long-term illness
~ Preparing for surgery
~ Coming to terms with tragedy, loss or death.
SOS is a hopeful self-care practice you can give yourself anytime ~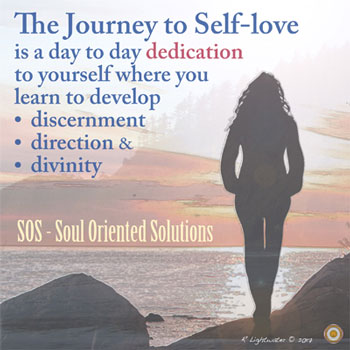 Helpful Tips
It's important to take plenty of time with each question and continually breathe with full breaths. Shallow breathing inhibits the healing process and taking plenty of time counteracts the feeling of emergency.
In just a few minutes a person can get reconnected so that their energy feels balanced again. Cognitive function improves, negativity is dispelled and hope can return!
Whether you are living with someone who has PTSD or suffer from it yourself, these five formulas are powerful tools to keep handy.
For more information, visit our FAQ page. Or, you can Explore the Intuitive Learning Circles and go through a short Mind Exercise to Clearing Up Your Blind Spots.

---
Specialized Energy Clearing with the Author of Soul Oriented Solutions
---
Disclaimer:
Overwhelm Help should not be considered as an exclusive method of treatment. The appropriate medical or psychotherapeutic authorities should be consulted for the diagnosis and treatment if there is any medical or psychological condition. The information and practices described on this website are best considered as an adjunct to orthodox medical or psychological treatments.