Natural Healing Power with Plant Spirits ~
Self-care and Personal Growth through Gifts from the Rainforest: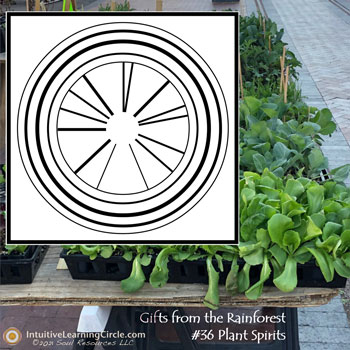 36. Plant Spirits – healing on the physical level is accomplished by bringing ourselves into harmony with nature. Plant spirits embody that experience.
Are you accessing your true nature? Is the breath of life stifled in some way? Are you approaching your healing in a natural and beneficial way?
If not, what might help?
Healing Action: Regain balance by connecting with nature. Breathe. Receive guidance about plants, teas, herbs and fruits that will cleanse and nourish you.
---
Honoring the Plant Spirits
The plants have nourished us,
given us roots, seeds,
and the Circle of Life.
Their medicines have healed us
and strengthened our bodies and minds.
Humble respect is due to them,
yet we forget their many blessings.
Ask that the plant spirits teach, assist, and guide us
in all aspects of our lives so that we may
come back into harmony with our environment.
---
Mind Body Integration
For best results, gaze softly at the Circle both crossed over the midline of the body and uncrossed so that the communication is more complete.
Intuitive Learning Circles help you access your inner guidance and self-confidence to make proactive changes. Simply relax and gaze at the Circles while contemplating its message and positive affirmations. Your intuition will come forward and give you the help that you seek.
---
Further Exploration into the Medicine of Plant Spirits:
Plants are the physical embodiment of spiritual consciousness. You are being encouraged to include natural forms of healing into your daily routine so that balance can return to your situation. Let them teach you about the natural give and take in life and understand how all things are connected.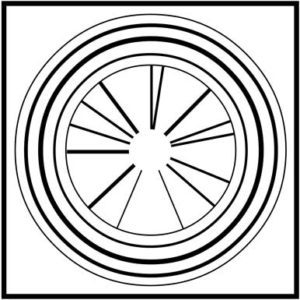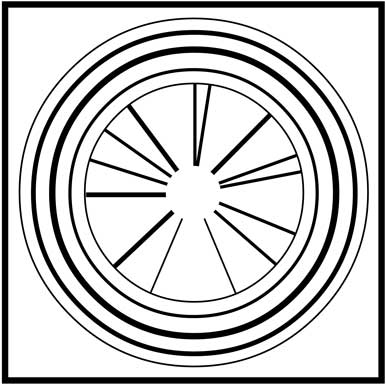 Plants create oxygen, so one thing you can do right now to learn from them is breathe. Now, as you inhale, ask your heart: "What am I taking in?" Then, as you exhale, ask: "What am I putting out?"
Do that several times, allowing all the unconscious thoughts to reveal themselves. What comes in and what goes out is the fundamental experience you are having with yourself at this time.
Indigenous people learn about the plants that grow around them by sitting down and making friends with them. With patience and an open heart, a skilled Shaman can commune with Nature through special songs of joy and healing, called icaros. Through these songs, the plants communicate their unique healing powers – how to use them, when, where they should be applied, with whom and for how long.
Learn to approach natural healing by developing a refined intuitive sense. Ground yourself and get back into alignment with Nature's work. Set a good example by cultivating a new way of seeing and experiencing yourself. Listen to the wisdom that comes from your heart and you will know the path to follow. 
There may be a particular plant in the form of a tea, herb, vegetable or fruit that you are needing to get back into balance. Look at the Circle and ask: "What food will help me now?" Include questions about timing, dosage and how long to include them in your diet. 
If you have a question about what's needed to heal in general, meditate with the Circle and ask, "How might I bring balance into this situation?" If you are gentle with yourself and patient, the answers will come.

This Medicine is an excerpt from Gifts from the Rainforest
Available exclusively From Soul Resources LLC:
OPEN YOUR HEART AND MAKE FRIENDS WITH PLANT SPIRITS
Inspired by Design Therapy from the native tribes of the Amazon, the fifty-eight Intuitive Learning Circles and animal totems from Gifts from the Rainforest are self-healing tools for nature lovers who want to accelerate their spiritual growth and intuition.
Plant Spirits is one of the Guides you can follow with Animal Totem Tracks.
♦ Find emotional healing  ♦ Deal with repetitive habits & attitudes that keep you stuck  ♦ Develop common sense  ♦ Learn to trust your gut instincts.  ♦ Receive messages from plant, animal & nature spirits.

Disclaimer:
The Intuitive Learning Circles should not be considered as an exclusive method of treatment. The appropriate medical or psychotherapeutic authorities should be consulted for the diagnosis and treatment of any medical or psychological condition. The information and practices described on this website are best considered as an adjunct to orthodox medical or psychological treatments.