Intuitive Reading from the I Ching or Book of Change: Navigate Contradiction through MODERATION.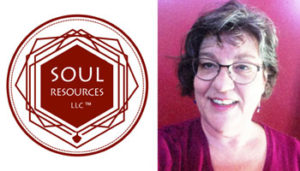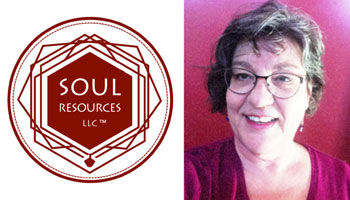 In this intuitive reading, Soul Resources offers a variety of SOS formulas and Transformation Games using the Intuitive Learning Circles and the I Ching to help us navigate contradiction and get on the path to a better world based on the Common Good. 
The I Ching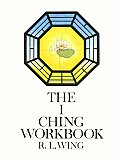 The original intent of the I Ching was based on an Eastern philosophy of observation and marking changes in natural and human events. Through many centuries and contributions from shamans and master teachers, including Lau Tzu and Confucius, the Book of Change was developed into a full philosophy for applying beneficial human conduct to varying circumstances. The Art of Feng Shui is part of that philosophy.
---
Understanding the Larger Picture ~
When a roller coaster is being flung this way and that, it's natural to cling onto something that you think will stabilize you. However, if you're grabbing for something that is no longer there, you're actually making your situation worse, whether you're aware of the mistake or not. It may seem, in your mind, that because things used to work a certain way in the past, you'll be safer to return there and that encourages you to grip on how things used to be even harder. This is a classic survival response and completely understandable.
You may feel safer for a moment, yet if you make the mistake of giving over the weight of your body to a construct that is going through its death throws, the CONTRADICTION you face will be exponentially greater.
This is the reason why Kuan Yin encourages us to stay in the I Ching Flow of  MODERATION whenever things are in a state of CONTRADICTION.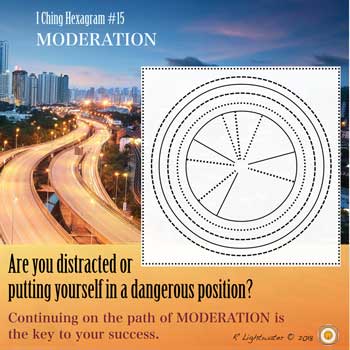 "The ancient Chinese text describes finding MODERATION as the best way to make progress amidst chaos. The suggestion is to disengage from conflicts, extremes or opinionated attitudes and follow the guidance that comes from within instead. In almost any situation, if you are able to walk the middle road between extremes, there will be improvement in whatever you undertake."
If you can pull back and come from a place of MODERATION, you might be able to look at your situation from a more objective perspective and find a way to pull yourself out of a very dangerous position.
The CONTRADICTIONS in your communications are an extreme example of how quickly people are becoming aware that clinging to the way things used to be creates stalemates and extreme instability. Social structures are falling apart, tangled and filled with outages, glitches, hijacking of information – these are all signs of the general CONTRADICTION that the old structures are going through.
The I Ching: Navigate CONTRADICTION.
To navigate the CONTRADICTIONS ahead effectively will demand extraordinary will power, determination and a strong vision for what you hope to accomplish.
"There is a strong sense of CONTRADICTION at work in the current situation. It may be a matter of opposing viewpoints — persons who are working at cross purposes to one another or an inner duality that brings indecision. You must now gain an understanding of these divergent forces and better accord yourself with the times. Great achievements are out of the question, since they cannot come about without complete co-operation and alignment. Only small endeavors and gradual influences will meet with good fortune.
There now exists an atmosphere for misunderstandings or estrangement between men and women. Their inherent polarity is at its peak as they retreat into their own individual natures. Bridging the gap that is now present is a profound moment for significant union… Use small, gentle influences now to bring about this mutual accord.
This is a time when you may meet with the dualism in your own nature. You may appear indecisive or equivocal to others as you weigh contradicting viewpoints. Never before have you been able to see both sides so clearly. Arbitrary predispositions such as patriotism, clannishness, fixed ideas of principle or class prejudice may become less important in your life as you begin to see things in the larger overview. The struggle between good and evil, life and death, and all such opposites may appear to be simply the natural interaction of the great forces in the universe, as you develop the perspective of the sage. This sense of oneness or wholeness in a world of CONTRADICTION can bring you great depth of character and peace of mind."
~ Hexagram #38 CONTRADICTION, The I Ching Workbook, R.L. Wing
The Chinese Zodiac
 –
The Year of the Yin Water Rabbit officially started on January 22nd, 2023.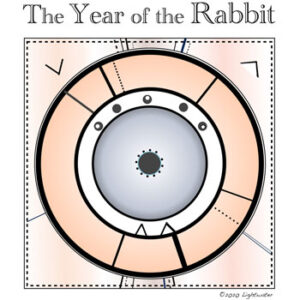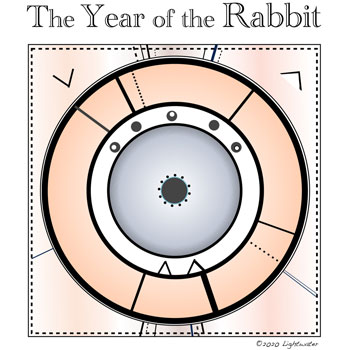 The beneficial qualities of the Rabbit are said to be: Docile. Fertile. Tender. Quiet. Gentle. Cautious. Considerate. Her fertility and connection with women's health is legendary, although whether you consider that beneficial or not is entirely up to you!
Her more challenging qualities are liable to be: Irresolute. Skittish. Stubborn. Timid. Escapist.  Plus, the rabbit is considered by many to be a trickster, although her tricks can be viewed as warnings about how we may be tricking ourselves.
With these generalities in mind, what do you gather you need to do differently to prepare for and work with this energy? What is the message from this Archetypal Animal? Are there any warnings? Opportunities?
Is there something specific I could ask about that would be beneficial?
What would you need to do to make friends with her?
So,  that's a lot of changes to adjust to.
To help you get a grasp on the larger picture, you may want to know about other important environmental changes before you continue with the game…
Soul Resources To Navigate 

Contradiction

: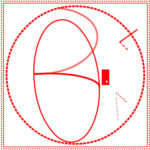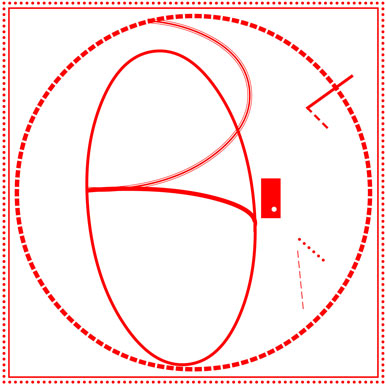 As as always, Kuan Yin has offered her help and assistance through a specially chosen collection of Transformation Games, Mind Exercises and Self-care Formulas. This year, she is advising us move through the CONTRADICTIONS with special cooperative arrangements with Plant and Animal Totems from Gifts from the Rainforest. She says, " "It is much easier to do the right thing when you are in good company. Following good examples with lead you to success."
Gaze softly at the SOS symbol and ask for a number between 1 – 9.
Scroll down to that number and check out what that process has to offer you.
---
Transformation Games and Mind Exercises ~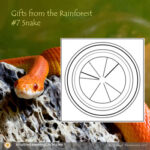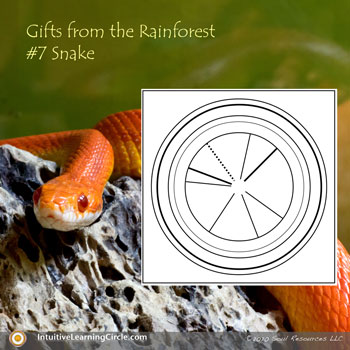 It's not easy to make as many changes as we have over the past few years. However, knowing when and how to shed your skin and change with the changes rather than fighting against them, will make a huge difference in how the next stage of your life will go.
Shed that old skin using the Snake Guide.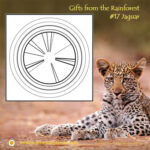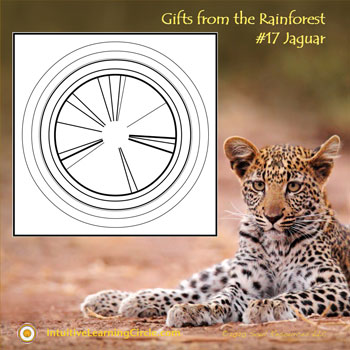 Refocus your attention on solutions rather than problems by consciously pulling your attention and energy away from the problems and redirecting them to genuinely helpful solutions that connect you with your Soul.
Regain your power through the Jaguar Guide.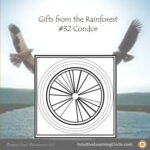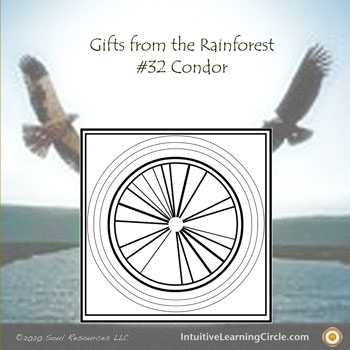 Your nervous system and your ability to communicate are intricately interrelated. Use this Game to de-escalate emotional reactions, especially if you're highly sensitive. Gently collect information about your nervous system and what will help to calm you down.
Liberate yourself with the Condor Guide.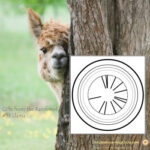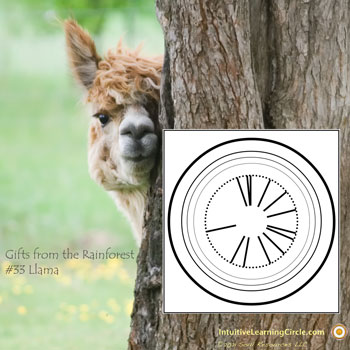 Make the decision to consciously pull your attention and energy away from all those problems and redirect them to genuinely helpful solutions that connect you with your Soul.
Know what needs to happen with the Llama Guide.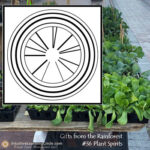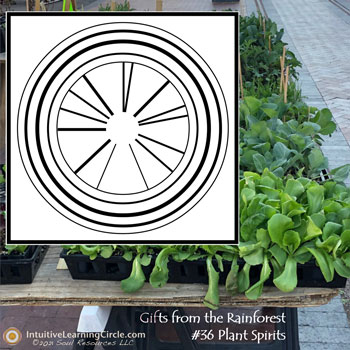 Recent changes in the energy are causing you to feel disoriented, discombobulated and unusually confused, right at a time when you really need to keep it together. The amount of change is affecting your mental clarity, ability to sleep well and now you're forgetting things.
Set things right again with the Plant Spirits Guide.
---
Self-discipline Will Help Us Navigate CONTRADICTION ~
"Because of a general atmosphere of CONTRADICTION and opposition you may fail to recognize someone who can sincerely help you. This person may reveal himself in spite of the mistrust that clouds your perspective. Working together on current plans will now bring good fortune." ~ Fifth Changing Line, CONTRADICTION, The I Ching Workbook by R. L. Wing
If you are struggling to remain grounded and balanced, Join us! Sign up for access to our popular series – SOS – Navigating Loss and Compassion Fatigue.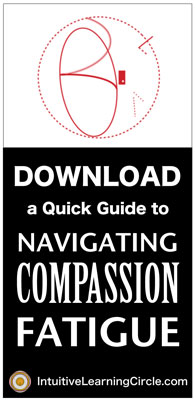 SOS Self-care Formulas and Mind Exercises can help you navigate change and stay in balance:
6. Help for Dealing with Shocking Events. You may be going through a painful disruption in your life or witnessing others who you care about going through a crisis. This mind exercise will help you regain some balance and keep your mind from getting so overwhelmed that you get stuck in the pain.
Self-care for Loss. When you're feeling at a loss and want to ask for help, yet you're having trouble getting strong spiritual guidance, this exercise will help you pull your energy and intention together.
SOS for Collapse. If you're feeling out of sync and unable to track what's going on clearly, your energy may have gone through a collapse. This self-care formula will help you gently pull yourself back into the present and come back into harmony with the natural cycles of life.
---

Chakra Healing and Clearing ~
Recommended Transformation Games and Mind Exercises to Keep You Moving with the Flow, Rather than Against it.
9. Clear Electro-magnetic Static from your Chakra System.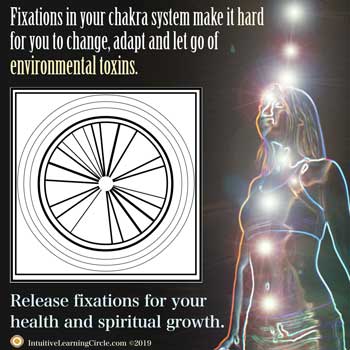 There is an increased amount of static and electro-magnetic incoherence in our environment which can cause a variety of mysterious symptoms, especially for highly sensitive people.
This exercise was developed several years ago to help keep the chakra system organized and cleared of toxins. Kuan Yin is recommending it at this time to keep unwanted energies from attaching to you and pulling you further into conflicting energies.
---
Visit Our Online Directory for SOS – Navigating Loss and Compassion Fatigue.
If you are looking for energy medicine sessions for our PTSD Series of Self-care Formulas and Mind Exercises, Rheanni will be offering Private and Group Coaching – Online Events through Zoom: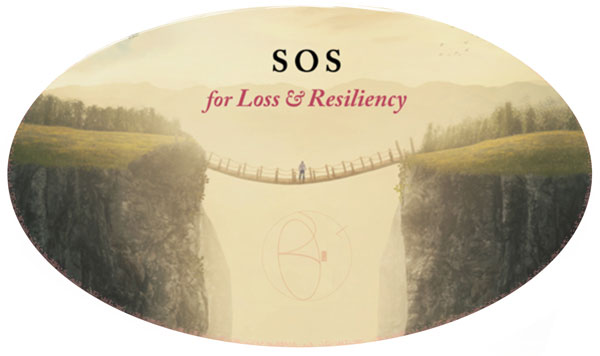 ---
About the Author of Navigate Contradiction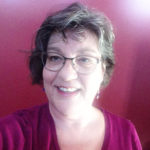 Rheanni Lightwater CHT, CKT specializes in online mind body healing using Reiki, Hypnotherapy, Energy Medicine and the Intuitive Learning Circles. Specialized protocols include Advanced Energy Recalibrations for:
Enhanced Immune Response

Respiratory and Circulatory Health

Overstimulated Nervous System and Immune Response
Digestive and Intestinal Health
Sleep Difficulties and Nightmares
Chemical Sensitivities and Static Electro-magnetic Clearing
Trauma and Compassion Fatigue
Long distance intuitive readings are available with Rheanni (Ray-ah-nee). Find out about her online Intuitive Readings and Clearings.
Schedule with Rheanni online via Zoom or in person when you visit Santa Fe, New Mexico. Call or text (505) 271-4612 between 10:00am – 5:00pm, MST, Monday through Friday to schedule or email: [email protected]
---
Disclaimer:
Navigate Contradiction should not be considered as an exclusive method of treatment. The appropriate medical or psychotherapeutic authorities should be consulted for the diagnosis and treatment of any medical or psychological condition. The information and practices described on this website are best considered as an adjunct to orthodox medical or psychological treatments.