Clear the Clutter Out of Your Mind with Shaman's Leaves
Self-care and Personal Growth through Gifts from the Rainforest: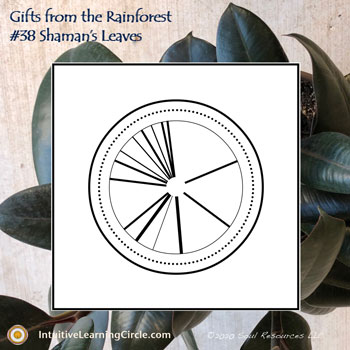 32. Shaman's Leaves – when the mind goes into survival mode, it can pull progress to a complete stop. Shamans leaves shake out resistance and fear so that the journey can continue.
What are you afraid of?
What would you like to shake off? What mental confusion needs to be cleared away? What might help you do that?
Healing Action: The critical mind wants to control you through fear or panic. Do not abandon your efforts – persist. Sit up. Breathe. Shake it out! Now is not the time to give in.
---
The Shaman's Leaves
On shamanic journeys, resistance is expected.
When this happens, the small mind
will think up every possible reason to give up
and retreat from your Soul's journey.
The shaman then brings out his dried leaves
and shakes them in your face
for however long it takes
for the small mind to surrender.
These dried leaves contain yellow magic –
the courage to endure against all
manipulations of the mind.
See your fear for what it is.
Stay with it.
Endure.
---
Mind Body Integration
For best results, gaze softly at the Circle both crossed over the midline of the body and uncrossed so that the communication is more complete.
Intuitive Learning Circles help you access your inner guidance and self-confidence to make proactive changes. Simply relax and gaze at the Circles while contemplating its message and positive affirmations. Your intuition will come forward and give you the help that you seek.
---
Further Exploration into the Medicine of the Shaman's Leaves:
You have decided that things are supposed to happen in a certain way and because of your limited thinking, you are about to give up. Don't. 
If you can stop thinking so much and open to the possibility of different scenarios, the block can remove itself.
If you can open yourself up to new ideas the world will respond to you differently.
If you refuse, you remain chained to outmoded thoughts, habits and behaviors that will naturally lead to self-defeat and self-pity.
If you are waiting for a guarantee, you will just keep delaying the completion of your goal.

 

If your mind is telling you that something should be happening in a certain way ask your heart: "According to who and how would they know?"

 

If you don't have much self-discipline, now is a good time to develop some.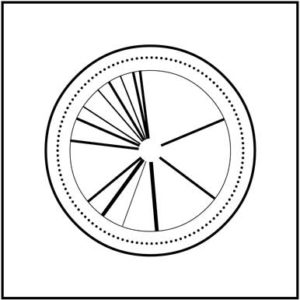 Do you need to stop trying to force something to work out a certain way and just trust the process? Nature has a way of righting things on its own; allow this to work for you.
It could be that a recurring pattern of post-traumatic stress is blocking your mind and making it hard to think clearly. Pent up energy needs to be released. Let the Circle help your body do what it needs to do. Use your breath, rhythmic motion, sound and visuals to bring the blockage up and shake it out. Once the stagnant energy is released, allow your body and nervous system to calm down with slower, deeper breaths and softer, rocking movements.
Or
Early childhood and/or cultural conditioning is blocking your spiritual connection. Take the pressure off of having to be a certain way. Doing the opposite of what you think you should do is often the cure. Visualize a warm breeze blowing anxious thoughts up and out of your mind, like a little whirlwind of leaves.
---
The medicine of Shaman's Leaves is an excerpt from Gifts from the Rainforest
Available exclusively From Soul Resources LLC:
OPEN YOUR HEART AND MAKE FRIENDS WITH THE SHAMANS LEAVES
Inspired by Design Therapy from the native tribes of the Amazon, the fifty-eight Intuitive Learning Circles and animal totems from Gifts from the Rainforest are self-healing tools for nature lovers who want to accelerate their spiritual growth and intuition.
♦ Find emotional healing  ♦ Deal with repetitive habits & attitudes that keep you stuck  ♦ Develop common sense  ♦ Learn to trust your gut instincts.  ♦ Receive messages from plant, animal & nature spirits.
---
Disclaimer:
The Intuitive Learning Circles should not be considered as an exclusive method of treatment. The appropriate medical or psychotherapeutic authorities should be consulted for the diagnosis and treatment of any medical or psychological condition. The information and practices described on this website are best considered as an adjunct to orthodox medical or psychological treatments.