Learn How You Can Tap Into Your Second Chakra for Creating Internal Safety in Your Environment ~
The 2nd Chakra Is Deeply Connected with how well we Nurture and protect ourselves.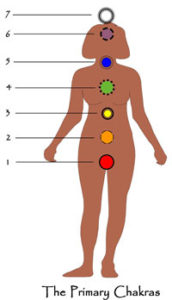 Your 2nd chakra is located approximately 2-3 inches directly down from your navel.
It's the energy plexus where emotions, digestion and immunity all come together. When it gets out of balance or entangled with toxic pollutants, your physical, emotional and spiritual health can be impacted in very negative ways.
Gaze softly at the Reiki Chakra Key below to help you balance and gather up physiological information that will organize your space in a way that will promote your health and safety.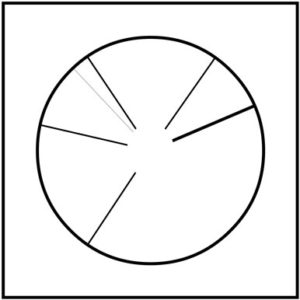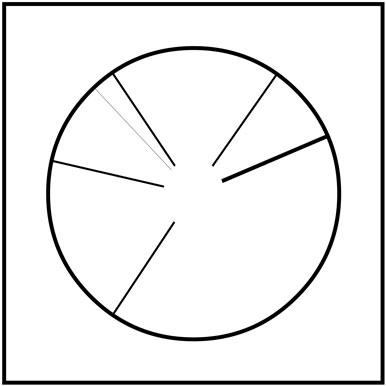 The environment in your second chakra is very important to your self-care and emotional healing. When it's balanced and healthy, it transmits a vibrant orange energy that is hopeful and attracts belonging and support. It's also your creative center, the place where you generate your personal mana or creative energy. If it becomes stagnant, goes into shock or gets caught up in emotional entanglements, your physical, emotional and spiritual health suffers. In today's environment, that's something many of us are experiencing. This simple feng shui exercise is designed to help you go within and come up with important resources for staying healthy.
When you're ready, pull out a piece of paper and something to write with so you can make notes as we go along…
---
Creating Internal Safety is based on SOS Mind Exercise #8: Setting Up a Safe Space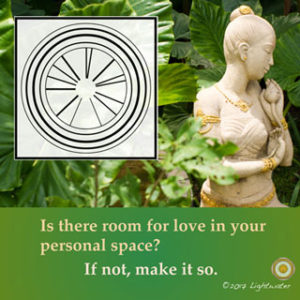 In Creating Internal Safety, you'll be utilizing your intuitive insight to implement very simple changes that can make a world of difference in how you're creating stability and safety in your personal space. You'll discover that your intuition and unconscious mind are much more aware of whats going on than you realize!
Go through this mind exercise by reading each step and then gazing softly at the Circle that goes with it to gain insight about what creative changes you can make in your internal and/or external environment that will help you.
---
Step 1. The goal of Creating Internal Safety is for you to get clarity about how well your personal space is supporting you and what you can do to make improvements. You might get insights about your body or your external environment. After all, they are connected and this is an important time to become aware of them.
First, take some time to slow down while you gaze softly at the Circle. Breathe in and out several times. Drop your shoulders. Relax your jaw.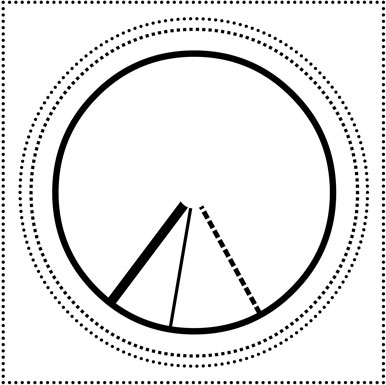 Move around and stretch if you need to.
Once you're feeling relaxed, bring to mind the space that you're inquiring about. Imagine that it's moving in slow motion.

Step 2. Next, shift your attention to your own body, imagine you can see the space within your Second Chakra (remember, that's located about 2″ below your navel).
Zoom in, like a camera. See or sense it moving in slow motion.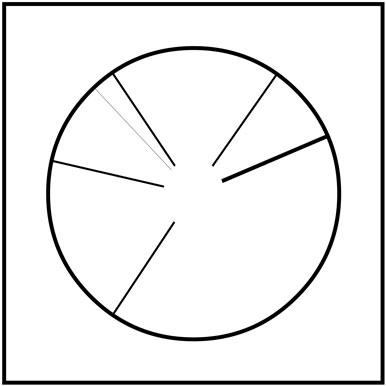 What do you notice? Go ahead and make notes about what you sense.

Step 3. In response to sudden challenges we've experienced in our environment, let's use one of our Chakra Healing Keys to repair any damage due to pollutants, smoke, viral or destructive energies, which could cause reversals, allergic reactions, addictions, deformations, reversals and misdirections.
Let this symbol help you make corrections. Relax and sense your overall energy. If it feels jagged or disjointed, stay with the Key until your energy smooths out.
"I repair the glitches, holes and blockages in my chakra system."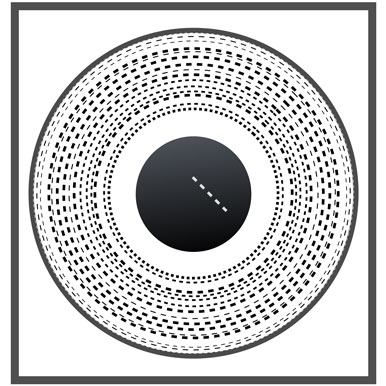 Do this both crossed and uncrossed over the midline of your body.

Step 4. Now that you've cleared your internal energy up a bit first, you can get a better awareness of your external environment.
Feeling safe is a major priority. Innocent happenings such as loud noises, flashing lights, repetitive motion or high frequencies can cause unpleasant reactions in you without your being consciously aware of them. Gaze at this Circle and ask for help so you can get more aware.
Gaze at this Circle for Divine Protection and ask for help and advice.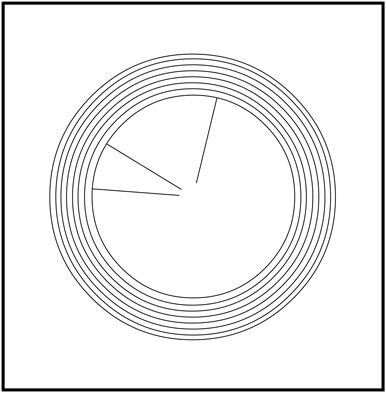 Let's start with very simple questions that we take one at a time…
Is there anything in your personal space or immediate environment that could be triggering an unsettling reaction in you? Is anything irritating?
Is there a flashing light? Sudden movements?
 A sound? Are there disturbing frequencies?
Are toxic influences present? Anything else?

Step 5. You could be preoccupied by other things that are causing you to be anxious. You may be reorganizing your work/living arrangements or in the middle of a move or repairs. Let this Circle help you relax and answer questions about how you need to nurture yourself now, under your current circumstances.
Is there any clutter or something to let go of that would help ease the situation? If so, what is it and where is it located? Does something need to be added?
Are you tapping into nurturing, beneficial energies? If not, take a few moments with this Circle to help you do that.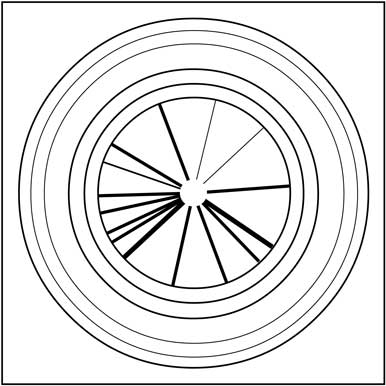 Is there anything else?

Step 6. Physical objects in your environment carry a lot of energy through them, especially if they have been gifted to you or are second hand pieces. These could be books, equipment, furniture, pictures and other objects of art. Are there any objects in your home or office that are having a sharp or negative effect on you? If so, can you identify them?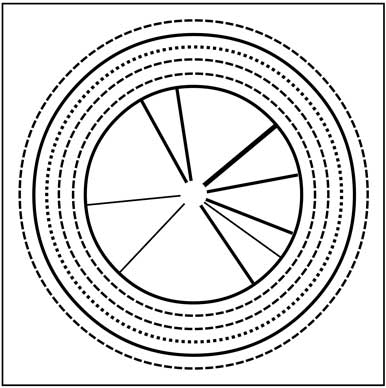 What would remedy the situation?
Does something need to be moved, rearranged, cleaned or removed completely? Can something be brought in that would remedy the situation?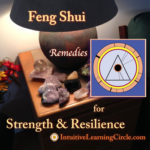 When dealing with emotional challenges, it's often a great help to rearrange or clean out certain areas of the home – and that includes cleaning crystals. Read more about that here…


Step Seven: Since our recent transition out of the Piscean Age of Water into the Aquarian Age of Air, a new, generative form of life energy (chi') has become available for us to use. Take several moments now to meditate on this symbol for you and your environment. Do that as often as you need to.
These positive affirmations will help:
"I access Divine Protection and close down all harmful energy channels left over from the old paradigm."
My mind is open and clear to receive generative life force in the New Paradigm."
Step Eight: Now is a good time to check back in with your body. Take a minute and use this next Circle to tune into yourself: What emotion(s) are running through you? Does that throw you off balance?
Is that dynamic helpful or harmful to you?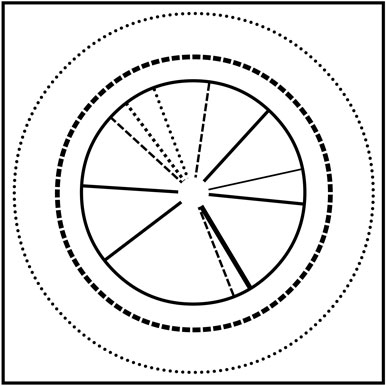 Step Nine: If it's harmful, you might be internalizing an emotional complex – a compulsion, attitude, obsession or phobia from the collective unconscious.
If that's happening, go through this short sequence to let it go. First, release your agreement to carry it any longer.
Let the energetic structure for it collapse and then visualize expelling the negative thoughts and emotions up to the Light.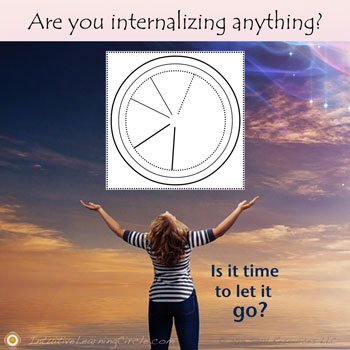 By the way, there could be more than one. Check both crossed and uncrossed over the midline of your body to get them all.

This symbol can help you clear any remaining toxins out of your second chakra. Focus in again on that area about 2″ down from your navel and repeat your visualization of sending the debris to the Light.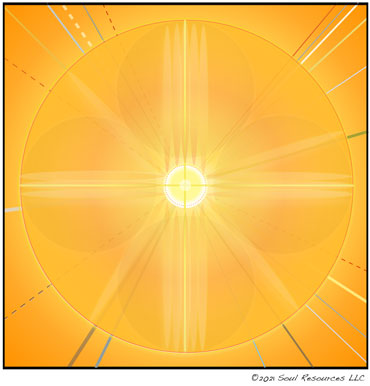 Continue until you feel quite clear.

Seal up any drains, leaks or holes in your energy field before you move on.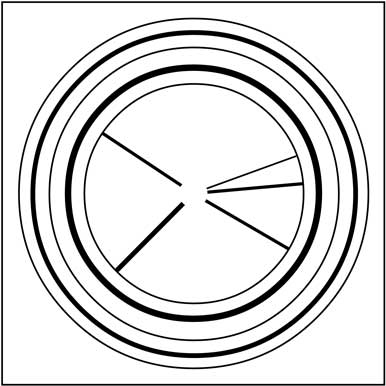 Step Ten: Now you can turn your attention back to your external environment. Is there anything else about it that's irritating you?
Identify it if you can. What will remedy the situation?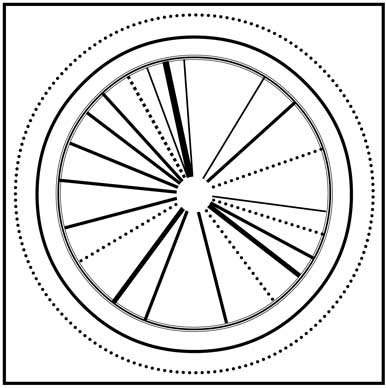 Do you need to pull your energy back from external situations and events?
Are you inadvertently tapping into harmful or distracting energies?
If so, use the Circle to pull your energy back and close off destructive energies.
Is there anything else about that?

Step Eleven. Is there anything that you could bring into your space that would help you be happier, more hopeful or more creative?
Would anything increase your good health, emotional stability or physical security?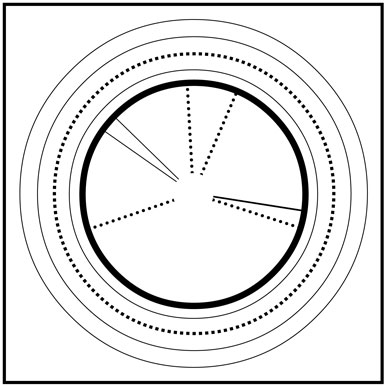 Could anything be done to increase your experience of prosperity?
What might you add that would bring more beauty into your space?
What vision or experience would you like to project out into the world?
Is there anything else you need to know?

Step 10. You can finish the game today by closing the doors that might keep you open to the suffering of the past and the old paradigm.
Remind yourself that your personal space belongs to you and how you take care of it has a profound effect on the rest of your life!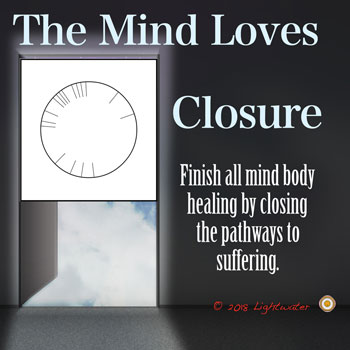 Congratulations! Thank yourself for taking the time to go through Creating Internal Safety – a gift that will make your life a whole lot better! Now is a good time to take a walk or go out into Nature to help this all integrate.
---

Specialized Energy Clearing with the Author of Soul Oriented Solutions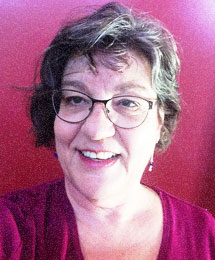 If you feel that Creating Internal Safety has helped, but hasn't addressed all of your needs, Rheanni Lightwater, BFA, CHT, CKP has 25+ years experience in the art and science of mind body healing. Contact her for a private session if you still feel off track or overwhelmed.
Ms. Lightwater's mission is to assist people in creating healthy balance and harmony in their lives through energy medicine, hypnotherapy and feng shui clearing. Sessions are available online or when you visit Santa Fe. Contact her at 505-271-4612 MST or email: [email protected].
---
Disclaimer:
This mind exercise should not be considered as an exclusive method of treatment. The appropriate medical or psychotherapeutic authorities should be consulted for the diagnosis and treatment for any medical or psychological condition. The information and practices described on this website are best considered as an adjunct to orthodox medical or psychological treatments.