Feng Shui Tips for Handling Recent Changes in Your Environment: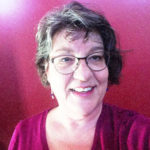 When going through a radical change, it's a great help to clean out certain areas of our homes and keep an eye on how well the energy is moving. While we're rearranging things, we can reorganize our intentions to adapt to the changes in our environment and circumstances. When we take the time to do that, we're allowing a physical and psychological space to open up for new things to come in and help us adjust both inwardly and outwardly.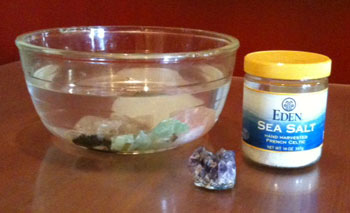 For example, I have a lot of crystals and a prayer pipe that I consider sacred. Early on in my Feng Shui practice, I got a strong message that I need to regularly clear out my pipe, cleanse those crystals and rearrange other significant objects to accommodate the changes in the I Ching flow. Why is that so important?
— Because crystals, prayer containers and other significant personal objects can hold onto a great deal of energy and old intentions.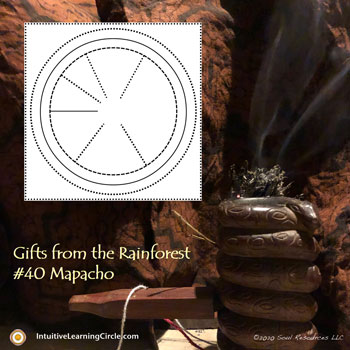 In order to keep my mind and energy flexible, I don't want to be held back by the gravity of those old energies. Also, I don't want to be blocked by old intentions and outdated agreements that aren't relevant anymore. They only perpetuate inner conflict or confusion, especially now that we're obviously in a very different space!
For example, when the pandemic started, I got the strong guidance to "change with the changes and still stay grounded." In the early summer of 2020, my inner guidance was to "bring light and balanced prosperity into my mindset and environment." at the Winter Solstice I was guided to pray for "safe transition into the New Paradigm". Now my intention is "I am firmly grounded in the New Paradigm and have Divine Protection." These are pretty big changes, and I'm sure there will be many more to come!
Big changes in your environment can be supported with the help of Reiki, strong intention and clear crystals.
To cleanse crystals, I gather them up from around my house and property and then place them in a bowl of water mixed with sea salt. Around the full moon, I'm guided to set them outside for a day or two to cleanse. That way, they will get really clear through an infusion of both Sun and Moon light. Then, I set a new strong and focused intention with those crystals, based on what is needed now.
Notice that I didn't say, "please keep the coronavirus away," or "please be sure that civil war doesn't break out." If I were to set intentions based on things I don't want to happen, my whole mindset would start to unconsciously fixate on all the uncertainty and fear that these things attract. To make things even worse, the energy in my environment should start to organize around the fixation. That's exactly opposite of what I want!
I also don't want to make intentions frivolously or ask for so many new things that I unwittingly create chaos, conflict and confusion.
So, when I set intentions in turbulent times, I calm myself down first. Once the shock is abated and my mind is clear of anxiety, I ask for a life affirming experience that's general enough to allow positive change to occur and that makes sense under my current circumstances. That part is especially important since we know the changes we're going through are liable to continue for some time. Then, I set up the energy in my living space to organize around the new intention by mindfully placing the crystals and/or sacred objects as I'm guided.
Once I've set my intention in the space, I pay attention to what I start to attract.  If I start attracting chaos, conflict or confusion, I know that I need to reassess my intention and reorganize it.
I don't waste my time beating myself up for having made a mistake or not doing it "perfectly". After all, this is a whole new energy we're in. We're at the very beginning of one Age, while the other has departed entirely! It's going to take a while for our minds to adjust. Mistakes are going to happen. Just get back up, clear your mind and be willing to let go of your assumptions about how you thought things were going to be.
If you're interested in this process of reassessing and reorganizing your intention, You might be interested in an extra intuitive exercise I've put together.

If you would like more in depth help for setting up your space, contact Rheanni.
---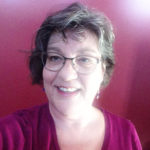 Changes in Your Environment has been put together by Rheanni Lightwater, CHT, Reiki Master Teacher and Feng Shui Consultant.
If you would like more help, find out about Rheanni's Feng Shui Consultations and Clearings (Long Distance or Visit Santa Fe)
Online consultations are available with Rheanni (Ray-ah-nee). Call her at (505) 271-4612 between 10:00am – 5:00pm, Monday through Friday to schedule.
---
Disclaimer:
This Mind Exercise should not be considered as an exclusive method of treatment. The appropriate medical or psychotherapeutic authorities should be consulted for the diagnosis and treatment of any medical or psychological condition. The information and practices described on this website are best considered as an adjunct to orthodox medical or psychological treatments.