Acts of Compassion from the Mermaid Spirit
Self-care and Personal Growth through Gifts from the Rainforest: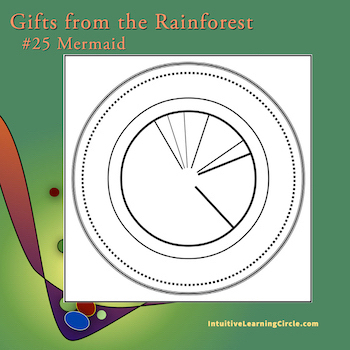 25. Mermaid – the mermaid spirit is about compassionate action. Opening the heart to receive divine support and guidance will bring true assistance as we travel the sea of life. 
Are you having enough compassion for yourself in your situation? If not, how can you increase it?
Healing Action: Stop struggling. Face the truth. If you're over-extending a helping hand, pull it back. Accept help and support.


---
The Gift of the Mermaid
For as long as humankind remembers, the ocean
has eluded our control.
Its great mystery has, on one hand
supported, fed, and transported
us to new worlds beyond our imagination.
On the other, it has always held the potential to be
mercilessly devastating in the flash of an instant
To many who have been "hopelessly lost at sea"
the mermaid has been reported as a miraculous,
angelic protectress in the form of half woman – half fish.
This personification of compassion carries
in her heart a deep and abiding love
for the humblest of travelers on the sea of life.
Open your heart and let her gift guide you to a safe harbor.
---
Mind Body Integration
For best results, gaze softly at the Circle both crossed over the midline of the body and uncrossed so that the communication is more complete.
Intuitive Learning Circles help you access your inner guidance and self-confidence to make proactive changes. Simply relax and gaze at the Circles while contemplating its message and positive affirmations. Your intuition will come forward and give you the help that you seek.
---
Further Exploration into the Mermaid Spirit: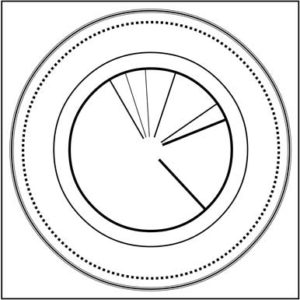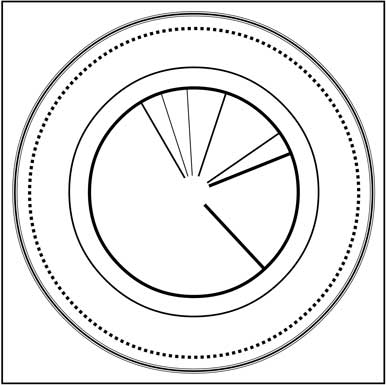 Mermaid teaches us how to compassionately ask for, receive and give true help and assistance. In general, cause and effect is the best compass to follow. When you wish to receive help, see how you can give it.
Gaze into her Circle and ask yourself: "If I choose to do _______, what would I be setting into motion? Is that a good idea? What could I do to create something better?"
If you're not getting the help you want, you may have lost your connection with your true Source and are creating a great deal of emotional drama. Perhaps you think that whining about it or acting helpless will relieve you of your responsibility. However, you know in your heart of hearts that behaving that way will do you no good.
It's also possible that you only want help from certain people in just the way that you want. That will also get you into trouble. Ask if you're blocking attempts from others to assist you. If so, get out of the way and accept what they're offering, even if it's coming from someone you never expected to give you the time of day. Remember that Love finds healing in creative situations and is waiting patiently for you to remember what works in times like this.
On the other hand, you may be indulging in fantasies or wishful thinking. Have you put your faith in a person or situation that would cast you adrift without thinking twice? If so, make a coarse correction as quickly as you can without making a lot of waves. Re-align yourself with True North to set your ship right again.
If you find yourself in the role of Mermaid yourself, ask, "What can I do in this situation that would actually be helpful?" Remember that help without limits becomes enabling. Many a sunken ship started their journey on "good intentions" that weren't thought through carefully enough. Often times, the most compassionate thing to do is is to get out of the way.
Mermaid says that what works in times of danger is to calm down, get present, face the truth about what's actually happening and then go for what's genuinely needed. Love yourself unconditionally and trust what your gut is telling you.
---
Mermaid Spirit is an excerpt from Gifts from the Rainforest
Available exclusively From Soul Resources LLC:
OPEN YOUR HEART AND MAKE FRIENDS WITH THE MERMAID SPIRIT
Inspired by Design Therapy from the native tribes of the Amazon, the fifty-eight Intuitive Learning Circles and animal totems from Gifts from the Rainforest are self-healing tools for nature lovers who want to accelerate their spiritual growth and intuition.
♦ Find emotional healing  ♦ Deal with repetitive habits & attitudes that keep you stuck  ♦ Develop common sense  ♦ Learn to trust your gut instincts.  ♦ Receive messages from plant, animal & nature spirits.
---
Disclaimer:
The Intuitive Learning Circles should not be considered as an exclusive method of treatment. The appropriate medical or psychotherapeutic authorities should be consulted for the diagnosis and treatment of any medical or psychological condition. The information and practices described on this website are best considered as an adjunct to orthodox medical or psychological treatments.