Be Loyal to Yourself with Dog Medicine ~
Self-care and Personal Growth through Gifts from the Rainforest: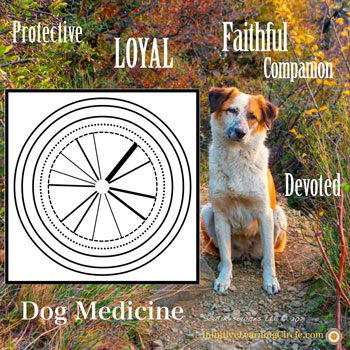 20. Dog – dog medicine teaches us to recognize dishonesty for what it is. Remaining loyal to ourselves allows us to regain and retain our personal power. 
Are you chasing your tail about something? Getting distracted easily?
If so, what is your true priority here? What needs to happen for you to focus properly?
Healing Action:  Let go of patterns of disloyalty and gullibility. Develop discernment by learning to trust your gut. Be loyal to who you really are. Have faith in yourself.

---
Faithful Dog
In the villages, the dogs play with children,
obediently follow their masters, and
sort through the leftovers of the evening meal.
They have made an agreement with humans to love and serve.
They know their place and follow the natural order of things.
Should they become rebellious and break their loyalty
with their masters, they are left to fend for themselves.
Likewise, when a loyalty has been broken
between people, it is foolish to look the other way
or pretend that betrayal does not matter.
Recognize dishonesty for what it is.
Quickly make the appropriate changes in your affairs.
Hanging on to wishful thinking is being disloyal to yourself
and will only bring further suffering to you
and those who are in your care.
Forgiveness comes easily once the error is understood
and personal power is regained.
---
Mind Body Integration
For best results, gaze softly at the Circle both crossed over the midline of the body and uncrossed so that the communication is more complete.
Intuitive Learning Circles help you access your inner guidance and self-confidence to make proactive changes. Simply relax and gaze at the Circles while contemplating its message and positive affirmations. Your intuition will come forward and give you the help that you seek.
---
Further Exploration into Dog Medicine:
You are experiencing adversity because you have been expending energy on unproductive projects or inappropriate people. It is possible that someone is expecting unreasonable financial support or generosity from you without a genuine desire to return the kindness. In short, you are being taken for a ride. This is an old pattern for you and it is in your best interest to deal with it post haste. Your own lack of discernment has gotten you cornered and it will take a great deal of honesty to get yourself out. Nevertheless, it's very important that you do so right away.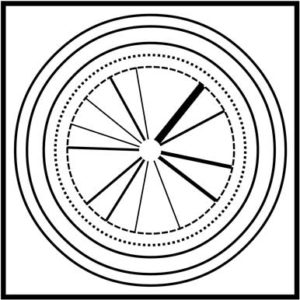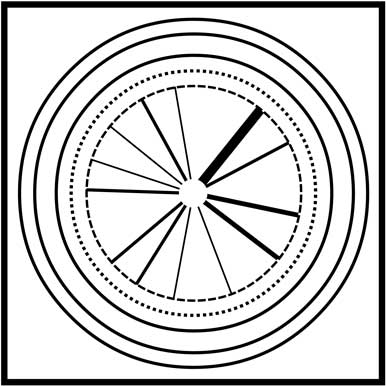 While looking at the Circle, ask your heart, "how have I been deceiving myself in this situation?"
Coming to terms with a pattern of this sort can be very difficult, yet once it is handled, you will never have to repeat it. Plus you will have learned an important lesson about self-deceit. No one can deceive you without your permission.
Set new boundaries now and watch the situation improve dramatically. Remain calm and don't indulge in vengeful reprisals. Instead, channel the knowledge you've gained from this experience into new directions and healthier acquaintances.
---
Dog Medicine is an excerpt from Gifts from the Rainforest
Available exclusively From Soul Resources LLC:
OPEN YOUR HEART AND MAKE FRIENDS WITH DOG MEDICINE
Inspired by Design Therapy from the native tribes of the Amazon, the fifty-eight Intuitive Learning Circles and animal totems from Gifts from the Rainforest are self-healing tools for nature lovers who want to accelerate their spiritual growth and intuition.
♦ Find emotional healing  ♦ Deal with repetitive habits & attitudes that keep you stuck  ♦ Develop common sense  ♦ Learn to trust your gut instincts.  ♦ Receive messages from plant, animal & nature spirits.
---
Disclaimer:
The Intuitive Learning Circles should not be considered as an exclusive method of treatment. The appropriate medical or psychotherapeutic authorities should be consulted for the diagnosis and treatment of any medical or psychological condition. The information and practices described on this website are best considered as an adjunct to orthodox medical or psychological treatments.