Intuitive Consulting with Rheanni Lightwater
You can have a private intuitive clearing or consulting session with Rheanni Lightwater online using Zoom or you can meet her in person in Santa Fe, New Mexico (Mountain Standard Time).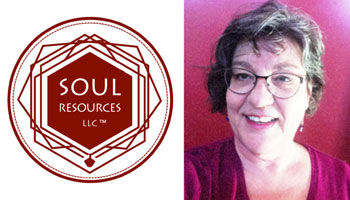 Rheanni Lightwater is a Hypnotherapist, Award Winning Author and Energy Medicine Practitioner. She is co-owner of Soul Resources, LLC and is Certified in Hypnosis, Regression Therapy, Biosomatics, Cranio-sacral Therapy, Integrative Kinesiology, Space Clearing and is an Advanced Reiki / Energy Medicine Teacher.
She has been in the Healing Arts since 1991. Rheanni sees her role in the healing process as a teacher who can guide you through some of the more difficult transitions of your life. She offers a safe, learning space for you to discover how powerful and capable you are.
Her specialties include medical intuition, trauma resolution and environmental energy clearings that recalibrate and connect you with your highest potential. Private Sessions and Tutorials are available online through Zoom or in person when you come to visit Soul Resources in the City Different – Santa Fe, New Mexico.
To schedule an initial consultation, call (505) 271-4612 or you can send an inquiry to [email protected]

Santa Fe Intuitive: In My Words,  Rheanni Lightwater, BFA, CHT, CKP
The phrases I use most often when describing what I do are 'freedom and choice,' 'being joyful,' 'personal responsibility', 'sustainable prosperity' and 'planting the seeds for happiness'. During an initial consultation, I'll want to know what you want to have happen and if I can assist you in getting there. I see my role in the healing process as a mentor who can guide you through some of the more difficult transitions of your life. I offer a safe, learning space for you to discover how powerful and capable you are.
My background
I believe in the innate healing capabilities of the human spirit. When I first began studying the area of self-healing and soul retrieval in 1998, I already had eight years of bodywork experience working with people who had suffered from traumatic experiences. I saw everything from emotional and physical abuse, to sexual abuse and post-traumatic stress. I learned how the body forms patterns of contraction and hyperextension to compensate and protect itself from pain. I found out that the memory of a traumatic event is held in the tissue and perpetuated through stress messages that are routinely sent through the central nervous system like a continuous feedback loop.
It became apparent to me as I worked with ptsd, that most people's impulses and immediate reactions to situations are based on their past experiences. Bits of important movements and memories become frozen through trauma or shock, leaving the person in a state of amnesia. I also noticed that people with this kind of amnesia can be highly sensitive and often have difficulty following through on their goals and hopes for the future. 
I have observed recurring episodes where physical and mental symptoms would erupt, seemingly without warning. However, these episodes are almost always triggered by an event or person that brings back memories of a past traumatic event. It seems that the mind and body are definitely working together on some unknown level to sabotage any efforts made towards full recovery. 
As a part of my own journey, I have also been working through learning disabilities resulting from traumatic early life situations. I have suffered from dyslexia for as long as I could remember. My mind would often go blank and anxiety attacks were frequent and debilitating.
One day, I decided that no matter what, I would find a way to bridge the gap between the limited life I was living and the life I dreamed of having. I decided that I would search every avenue that might bring me into contact with that unknown level where mind and body meet and rectify the damage that had been done. At the time, the books all said that victims of trauma and abuse could never fully recover, that they would at best, just learn to live with it. I wasn't willing to settle for that answer.
I pursued every modality available to me, including Hypnotherapy, Hanna Somatics, Cranial-sacral Therapy, Structural Integration and dozens of other forms of bodywork. I learned about Homeopathy and put myself in the care of a fine Homeopathic Nurse Practitioner in Los Angeles.
Anything that held promise, I investigated tirelessly. I came into contact with various forms of indigenous healing – Hawaiian, Peruvian, Chinese, Tibetan and Native American – just to name a few. I meditated, learned kinesiology and got attuned to Reiki. In 1998, I began writing about what was working and why. I studied soul retrieval, dreams and symbology, shamanism and theories about the collective unconscious. Each modality was helpful in its own way, yet I kept having trouble holding ground. I would do all right for a while, but then I'd fall back into the same old patterns.
It wasn't enough for me to just escape from unwanted thoughts and feelings. I had learned that problems cannot be solved from the same mental position they were created from. During intensive shamanic journeys it became clear that a transformation of consciousness was required to get from where I was to where I wanted to be and that my emotional healing was inextricably interwoven with how I was relating to my environment. What I needed was a way to retrain myself to adapt to the changes happening all around me. I needed to be stronger,  more resilient and able to access  inner resources I didn't know I had. That is when the Intuitive Learning Circles came into being and my intuitive abilities came in full force.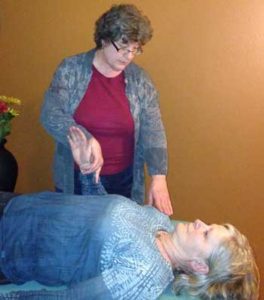 In 2002, I started working as a medical intuitive at a Naturopathic Detoxing Clinic in Tigard, Oregon that specialized in helping highly sensitive people detox from exposure to harmful chemicals, electro-magnetic poisoning and heavy metals. I was asked to come up with energy medicine protocols that would assist people in detoxing quicker and easier.  I succeeded with the Re-balancing Cellular Resonance process using the Intuitive Learning Circles. Soon, the Doctors started sending me home with the patients to find out what they were reacting to in their environment. That is when I discovered how important Feng Shui and space clearing is to living a happy, healthy life. 
Now, my husband Bob and I are here in Santa Fe, New Mexico and I am excited to share what I know with this extraordinary community. Out of my search for wholeness, peace and self-love, I humbly offer the mind body healing, intuition training and self-help books of Soul Resources LLC. 
Payment Methods: Soul Resources LLC accepts cash, checks and you can use a credit card through Paypal or Square.