Rheanni Lightwater
 offers all levels of Reiki Training in Santa Fe, New Mexico.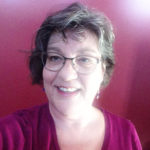 Rheanni is a Master Healer/Teacher of the Usui Shiki Ryo Ho lineage since 2000, which includes William Rand, Mrs. Furomoto, and the Founder of Modern Reiki, Dr. Mikao Usui.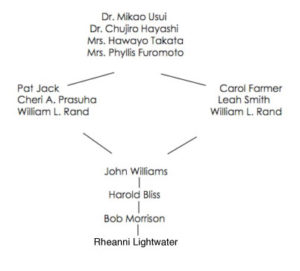 Rheanni also teaches GRAIL REIKI  –  The Return of the Sacred Feminine & Masculine.
Note: Because of the personal nature of this kind of work, a brief, initial consultation is required to make certain that the course you've selected is appropriate for you. Initial consultations are free and can be conducted over the phone, Zoom or in person.
Call 505-271-4612 or email Rheanni at: [email protected]

Reiki is a vibrational or subtle energy transmission of Universal Life Force that Rheanni uses as the foundation for all her transformation work including the Intuitive Learning Circles.
The principles behind Reiki are: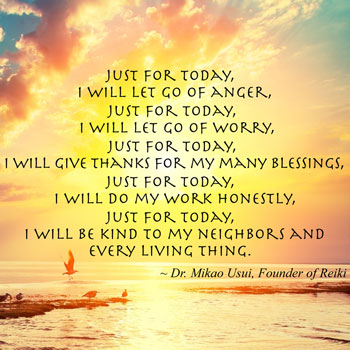 Activate your healing abilities and integrate body, spirit and mind with Reiki. Learn about the history of Reiki and the Usui Lineage using self-treatments and chakra balancing for nurturing self-care and personal growth. This is an amazing way for you to take care of yourself everyday!
Rheanni Lightwater has been a Reiki Master/Teacher since 2000 and always includes an advanced chakra activation and integration to prepare you for your first Reiki Attunement.
As part of the class, you will receive Part One of Rheanni's award winning self-healing manual, Reiki Chakra Keys to help with chakra healing, activation and clearing energy blockages while you develop your intuition.
Beginning Reiki is a One Day Class w/ ongoing mentoring: $200.00 plus NM Sales Tax.
To find out more, call Rheanni … 505-271-4612.

Reiki Chakra Keys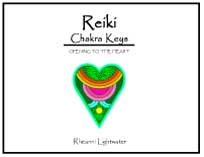 Opening to the Heart
This manual is currently being revised and expanded for use in the New Paradigm in the Aquarian Age. Check back for updates…
8 1/2 x 11" Spiral bound Manual
49 pages (42 illustrations)
Suggested for Reiki Training – First or Second Degree
Inspired by Reiki Teachers, Angels and Guides, Reiki Chakra Keys is an energy healing workbook of 33 healing symbols and positive affirmations that clear, align, activate and balance the Primary and Secondary Chakras with your heart so that you may more easily handle all the major transformations our planet is currently going through.
♦ Learn about the chakras – our dynamic energy system and how it's changing ♦ Cleanse toxic emotions and involvement with allergies and addictions  ♦ Improve your health and outlook on life  ♦ Open up to receive guidance from Angels, Reiki Guides and your Higher Self ♦ Increase your positive energy flow!

Second Degree Reiki Training in Santa Fe – Using Reiki as a Practitioner
The Basics of Level II Reiki ~ Expand your journey by learning the many ways you can facilitate hands-on Reiki treatments with your friends, loved ones & clients. Participants learn to use the Power Symbol, the Mental/Emotional Symbol and the Distant Healing or Bridging Symbol for protection, space clearing and distant healing.
Develop intuition and the ability to sense subtle energies. Receive specialized instruction on how to use Reiki for protection, distant healing, scanning, beaming, chakra balancing and creating sacred space for healing and meditation. Sign up for the One Day Basics Class w/ ongoing mentoring.
Additional classes are offered for developing tools that help you tap into the positive guidance of your Soul. Choose from the following:
Extra-curricular Class 1:  Basic Muscle Testing Intro and using the pendulum with Reiki. Intuition is when all of your senses are balanced and in alignment with your Soul. When intuition is out of balance, it gives rise to fantasy thinking. Learning to confirm your intuitive hits and dispel fantasy thinking is a very useful skill.
Extra-curricular Class 2: Assembling Your Healing Team: An intuitive process for building your team of Reiki Guides. Having a healing team that's devoted to helping you achieve your highest good will naturally benefit you and your clients.
Extra-curricular Class 3:  Adapt to Success with Feng Shui: Set up the bagua for your energy medicine practice. You have an internal bagua map that aligns you with the true treasures of life and your Soul's purpose. This transformative process teaches you the basics about Feng Shui and helps you let go of limitations from your past and build an electro-magnetic field for your successful practice in the New Paradigm – in alignment with your Soul.
Online Mentoring is available.
To find out more, call Rheanni … 505-271-4612.

3rd Degree Reiki Training in Santa Fe – Using the Energy Medicine of Reiki at the Master Level
Study advanced forms of energy healing such as "Psychic Surgery", using Reiki Grids with crystals and a Reiki meditation for protection and manifestation. Participants receive the the Master Symbol and are taught how to use it.
Please note: Learning to attune others is not included at this level.
One Day Training plus ongoing mentoring: $450.00, plus NM Sales Tax.

Master/Teacher Reiki Training in Santa Fe 
For Master Level students who have completed all the previous levels and are well enough experienced in their practice to Attune and teach other students. Instructor approval is required for this level.
One Day Class w/ ongoing mentoring: $200.00

with Rheanni for those students who have received the Master Symbol and want to incorporate the Return of the Sacred Feminine and Masculine into their practice. Learn advanced techniques for manifestation, working with karma, soul retrieval, clearing curses and entities from spaces, etc. Call for more info: 505-271-4612.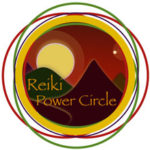 Also available are Reiki Eclasses featuring innovations in self-care and personal growth. Learn about our evolving energy fields, the philosophy and principles of Reiki and Grail Reiki along with tips and advanced energy medicine for the New Paradigm.

If you're interested in Reiki, you might enjoy this Transformation Game with Reiki Deva, Kuan Yin – Chakra Balancing with Reiki!


Rheanni Lightwater CKT, CHT has been practicing mind body healing since 1996 and is dedicated to connecting you to your highest potential!
Call 505-271-4612 or email Rheanni at: [email protected]

---