Beginning Reiki in Santa Fe is about Self-healing.  Join us for Reiki Attunements and Trainings: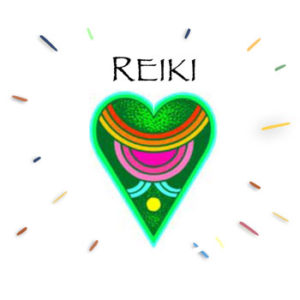 Activate your self-healing abilities and integrate body, spirit and mind with Reiki in Santa Fe. Learn about the history of Reiki and the Usui Lineage using self-treatments and chakra healing so that you can take care of yourself everyday!
Rheanni Lightwater has been a Reiki Master/Teacher since 2000 and always includes an advanced chakra activation and integration to prepare you for your beginning Reiki Attunement.
Beginning Reiki in Santa Fe is a 1 day training where you receive your First Degree Attunement, explore the history of Reiki, and learn how to give yourself a Reiki treatment to balance your chakras and subtle energy field.
In addition, you will receive mentoring and a copy of Rheanni's award winning self-healing manual, Reiki Chakra Keys that will help you clear emotional and energy blockages while you develop your intuition.
Reiki Chakra Keys and Online Mentoring are Available
Rheanni makes it a practice to meet with all prospective students beforehand to make certain that she is a good fit as a Reiki instructor and that the student understands how the Attunement process works.
Call for your free, initial consultation with Rheanni: 505-271-4612 or email [email protected]
What interested beginning Reiki students should know…
Reiki is not taught in the way other healing techniques are, it's transferred to the student by the Reiki Master through a ceremonial Attunement/initiation process. We believe that this process must be done in person and under the correct circumstances for the Attunement to be passed to the student successfully. Each Reiki practitioner and Reiki Master will attract to him/her those people of like vibration. Therefore, it's recommended that you meet with and trust whomever you've chosen to attune you. All attunements from Soul Resources LLC are done in person. 
The attunement process opens your crown, heart and palm chakras to the life force healing energy available, thus creating a link between you and the Reiki Source. In our practice, that link is your Higher Self.
The Reiki Attunement is a powerful spiritual experience, which may assist in personal growth and transformation. Your highest good is the priority.
A true Reiki attunement will remain with you for life, whether you consciously use it or not. Your intuition and spiritual energies may become more focused. Be aware: an Attunement may induce a cleansing process of body and mind.
USUI REIKI, GRAIL REIKI and REIKI – DO SOUTH AFRICA
Reiki is dynamic and constantly evolving. The Japanese word "DO" means a "way" or lifestyle and we believe that Reiki is a life-style. This lifestyle incorporates the Reiki Ideals of Dr. Usui and the individual's need for their own spiritual growth.
The Reiki ideals are as follows: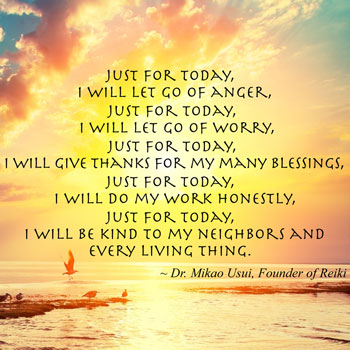 Higher sources as well as one's own Higher Self guide Reiki energy. Tune into this source and trust your intuition.
As we work on healing ourselves, we help to heal others and our planet, this is true empowerment.
More information about 2nd and 3rd Degree Reiki>>
Note: All completed levels include a Certificate of Completion. Because of the personal nature of this kind of work, a brief, initial consultation is required to make certain that the intuition training you've selected is appropriate for you. Initial consultations are free and can be conducted over the phone, Zoom or in person. Call 505-271-4612 or email: [email protected]

If you're interested in Reiki, you might enjoy this Transformation Game with Reiki Deva, Kuan Yin – Chakra Balancing with Reiki!
Subscribe to Our Online Ezine!