The Path to Balanced Prosperity in the New Paradigm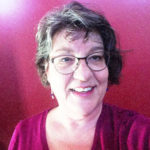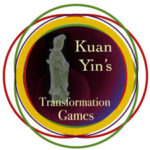 Kuan Yin has been helping us through these I Ching Readings to transition from the old  paradigm based on greed and fear to balanced prosperity in the New Paradigm. Her advice about how to manage DETERIORATION springs from the I Ching, an ancient book of divination that follows the flow of the cosmos. Because of that, her advice and instruction comes from a different perspective than ours.
To help you better connect with her assistance, she uses the Intuitive Learning Circles to communicate through meditation, affirmations and visualization. Try going through the game first, and if you have questions about how to use the Circles, you can check out Exploring the Intuitive Learning Circles here >
Kuan Yin's I Ching Readings and Transformation Games can help you to identify problems, change your focus to positive solutions, ground yourself and get in the present. Simply relax and gaze at the Circles while contemplating Kuan Yins words. Your intuition will come forward and give you the help that you seek.
---
Welcome to the I Ching Reading and Transformation Game for: Hexagram #23 DETERIORATION (Splitting Apart)
Preparations for Your Journey Out of DETERIORATION and Into Balanced Prosperity in the New Paradigm
First, prepare to let go of what's left of the old 'status quo…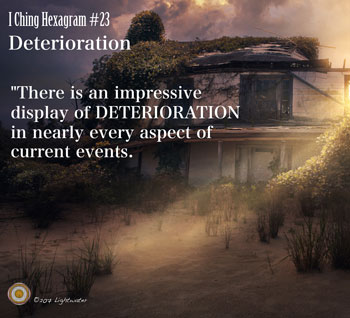 "There is an impressive display of DETERIORATION in nearly every aspect of current events with an abundance of incompetent persons in positions of authority.
If you're feeling hopeless, it's because you're getting lost in the chaos, rather than integrating with the energy and opportunities taking form in the New Paradigm.

Slow down for a moment and ask yourself:
"What am I paying attention to and is it helping?"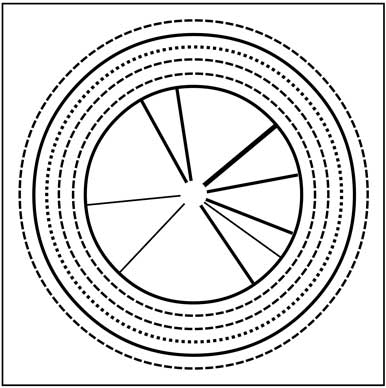 "Is this what I really want?"

You may be experiencing shock that's interfering with your ability to adapt and focus on what really matters. Relax and use this affirmation to help you release whatever you're fixated on. This may take some time.
"I let go of fixations that are trapped in my mind. I let all rigid thoughts soften and melt away."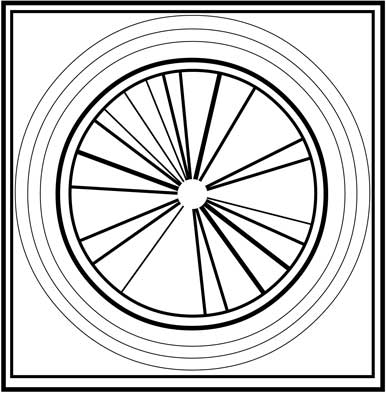 There's a great and accelerated DETERIORATION in matters that pertain to the old 'status quo.' This has been going on for some time now and those issues are part of a larger, collective movement in the Cosmos. There is little that you can do to "fix" what's falling apart, so don't waste your energy or attention on it. Do what you can to look beyond the apparent disasters and focus on how you can create balanced prosperity in the new paradigm.
What is truly important to you at this time?
Calm yourself with this Circle so that you can perceive things more clearly. Turn down the volume and get your senses into balance.
In order to reclaim your hope and priorities, it's essential to clear and balance your heart. Gaze softly at this Reiki Chakra Key to clear emotional toxins from your heart chakra. Take all the time you need to bring it into balance.
"My heart radiates with positivity."
"This chakra is balanced and flows with integrity."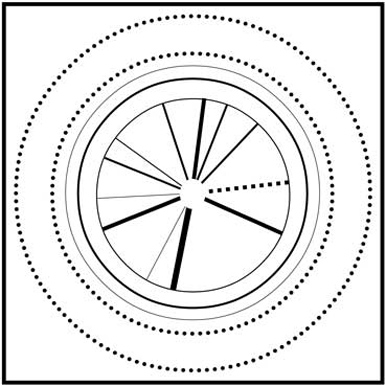 Now that you're more centered… confirm that you're on the best path for you and gently separate from harmful habits.
You can use the Circles in the next section to help you make changes that matter in how you're managing deterioration and that you can do something about.
Start by checking with your inner guidance to notice if there's a pathway in your mind that you habitually use that leads you back to harmful habits and patterns from the old paradigm based on fear. There may be more than one.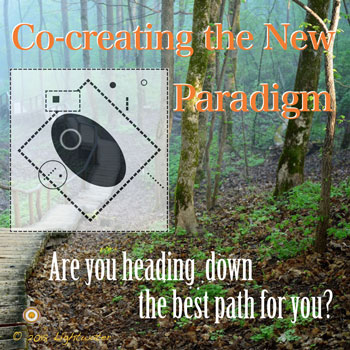 When pathways are unproductive, it's helpful to close them in your mind entirely.

Use your imagination and this next Circle to see them all closing.
"I deconstruct harmful pathways and habits that lead me into trouble."
"I close up any drains that have been wasting my energy."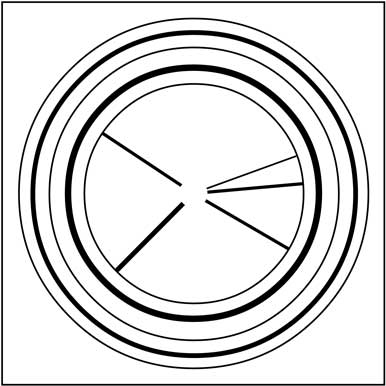 Be sure you fill in the void with Love, light, Air and all the elements required for you to flourish in your personal garden of balanced prosperity.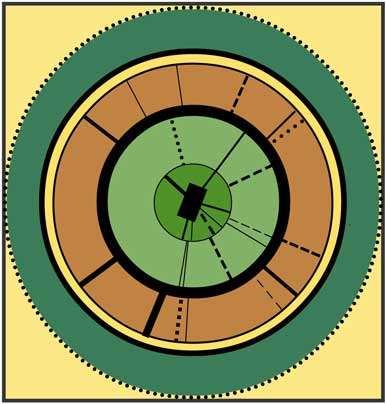 The New Paradigm has a generative energy flow that can support you and your projects. Let this symbol help you close down those old energy channels first.
"I close down all harmful energy channels from the past."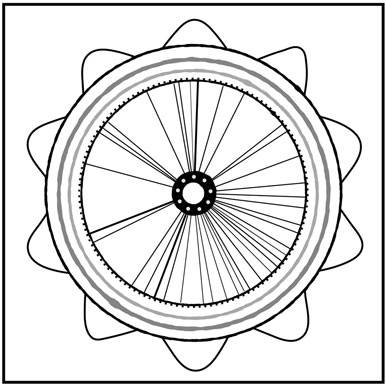 Now, imagine that this same symbol can help you access a lighter, quicker energy:
"I adapt to the positive flow of chi' available in the New Paradigm to the best of my ability."
"I connect to the new, life affirming channels of communication."

Next… Establish Yourself Firmly in the New Paradigm
If you've been moving your consciousness into the New Paradigm for a while,  great! However, it would be dangerous to assume that you are already set up properly there or that you know how everything will work. That's because an evolutionary transformation like this cannot happen all at once! Aspects of each individual and the collective have been entrenched in the old paradigm for a very long time until very recently.
"I let go of assumptions that limit my vitality, my freedom to choose or that pull me off track."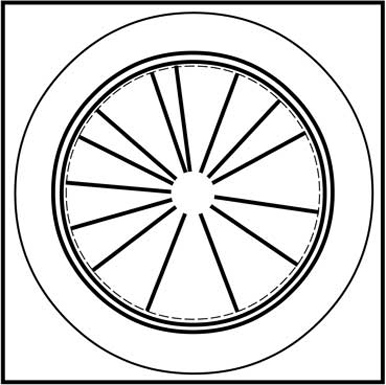 "I now assume __________ and that I'm going to need to be mindful and stay balanced to move forward effectively."

Ask your Soul and your deepest, wisest guidance to come forward and be in charge of this transformation. Use the Master Circle to help you gather information about what's most important at this time.
My Soul is in charge of this transformation and how I establish my myself."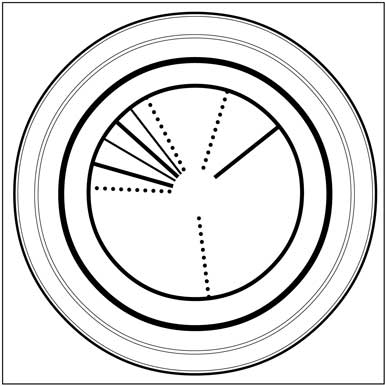 Slow down and use the Soul Contract Circle to help you let go of things – projects, plans, organizations, people – that no longer serve you. If you let everything move in slow motion, you can begin to sense the things that are still causing problems or keeping you chained to the fear. You can let them go now. Feel your hands letting go. The spine is unlocking from the pain. Your shoulders are dropping. Your jaw is relaxed.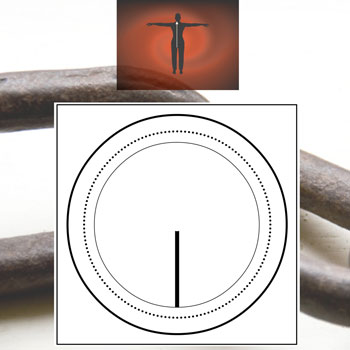 Finish this Game by making sure that you have created a strong connection with Hope through your Soul. Relax into this DNA symbol and imagine that a beautiful, golden helix is gently connecting with your heart.
"I ask my Soul to assist my consciousness in connecting with Hope."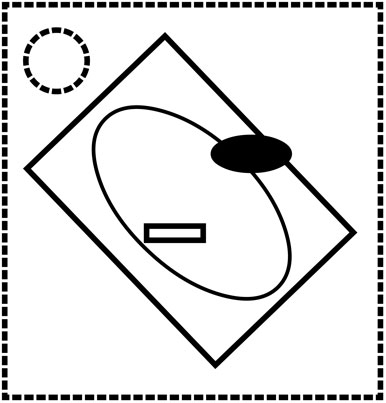 Congratulations! You have just created better conditions for creating balanced prosperity in the New Paradigm! Now would be a good time to go for a walk and consider your next steps.
You may choose to enlist an Animal Totem guide to help you create balanced prosperity in the New Paradigm over the next few weeks…
---
For More Help Navigating the Flow – Return to Todays Intuitive Reading >

---
About the Author –

Rheanni Lightwater CHT, CKT lives and practices in Santa Fe, NM. She specializes in mind body healing with family and relationship clearing using Kinesiology, the Intuitive Learning Circles, Reiki as a Master/Teacher, Hypnotherapy and Shamanic Clearing Techniques.
Schedule with Rheanni via Zoom or in person when you visit Santa Fe, New Mexico. Call her at (505) 271-4612 between 10:00am – 5:00pm, MST, Monday through Friday to schedule.
---
Disclaimer:
Prosperity in the New Paradigm should not be considered as an exclusive method of treatment. The appropriate medical or psychotherapeutic authorities should be consulted for the diagnosis and treatment if there is any medical or psychological condition. The information and practices described on this website are best considered as an adjunct to orthodox medical or psychological treatments.