Completion and Finishing Unfinished Business
This Completion Tutorial for the Power Circle will help you accept the Natural Flow of Activity and Rest.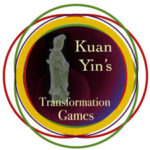 Kuan Yin has been co-creating with us to find a peaceful way for us to manifest our goals called "The Power Circle of Life – Ten Stages of Natural Physical Manifestation." This process has been inspired by Reiki, Tibetan Energy Work, Feng Shui and Hawaiian Huna, and has been developed for those who truly desire to experience the abundance and joy of surrendering to the flow of creativity or "happiness".
The purpose of each Stage in the Power Circle of Life is to illuminate how you can be more in the energy flow of Happiness in any situation and use the natural cycles of nature together with the true nature of your Soul to create your heart's desires.
In this Completion Tutorial, you will get examples of some of the common pitfalls that could be interfering with with your ability to manifest…
---
STAGE 10: Completion – Acceptance of the Natural Flow of Activity and Rest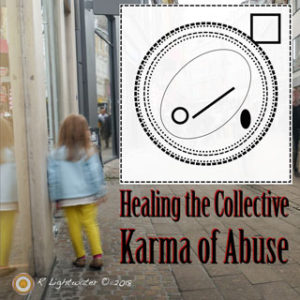 As we learned in Blockages to Happiness, many people are stuck in the final Stage of Natural Physical Manifestation because they have chronic UNFINISHED BUSINESS. Kuan Yin pointed out that unresolved grief is often at the bottom of it.
For many of us, at this time, there are also collective patterns of abuse that need to be healed before the psyche is able to move on.
Here are the Tips for the Completion Stage that Kuan Yin and the Reiki Guides and Angels shared with me a long time ago…
Tip #1 ACCEPT THE ROLE OF BOTH YIN AND YANG ENERGIES IN THE MANIFESTING PROCESS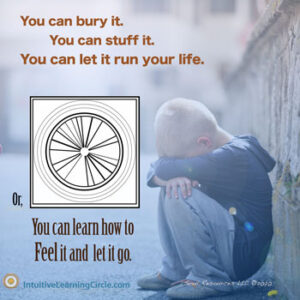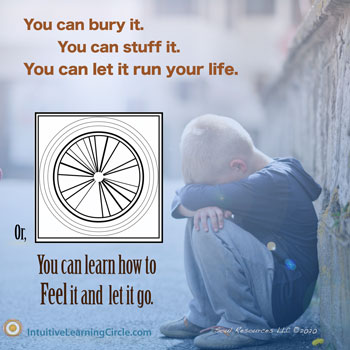 Masculine energy (Yang) is result oriented and serves us well in accomplishing our goals. However, in our society we tend to have a drive behind our work that often puts us into conflict with others and ourselves. The Completion stage of manifestation can give us guidance on how to extract the beneficial aspects of this drive and learn how to use them in a balanced way.
Once you have completed a project or a stage of a project, let your receptive feminine energies (Yin) gather and do what they do best, which is to process. It's important to rest, clear out the energy around that project, focus your thoughts on what makes you happy, and come to a place of peace before you begin the next stage or project. Allow your entire being to honor what you have accomplished and integrate the changes that have taken place as a result of all your efforts. If you have attended to the Stage of Completion and accepted where you are, your Psyche will be able to finish its business and will naturally open to new inspiration.

Tip #2 ALLOW TIME TO REST
In our modern world, there's a notion that one must be forever moving forward. This is reflected in the unchanging mechanisms of seconds, minutes and hours in a clock. "Time marches on," "time waits for no man" and other such mantras give one the impression that they are missing out on something if they stop to rest. In fact, the opposite is true. If you accomplish something important and do not stop to rest and center yourself, you are actually sabotaging yourself. This is because your energy has a natural process of re-organizing itself around changes in consciousness. If you do not get present and allow time for this, you cannot change and are stunting your own growth.
Release agreements about putting so much pressure on yourself and any other unhealthy agreements about time. Stay in the present, so that your Soul can be in charge of timing.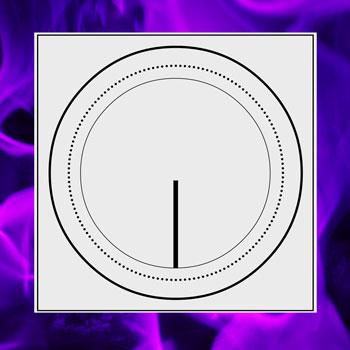 "I stop fighting against natural cycles. It's okay to be both active and receptive. I keep myself in balance."
"I release unhealthy pressure and agreements about time. When I stay in the present, my Soul can be in charge of timing."
"I release agreements to beat myself up because my body is having a natural  response. It's okay to be tired and feeling whatever I'm feeling."
"It's okay to process and integrate the changes I have gone through."

Tip #3 CLEAR OUT THE ENERGY FROM PROJECTS OR GOALS YOU HAVE FINISHED
Being tired is most often looked upon as indulgence or a sign of weakness. Very often, there is also a sense of fear or anxiety around the concept of resting. Perhaps there's a nagging idea that somehow you're going to miss out on something or that you'll appear lazy.
Actually, being tired is a natural and necessary response to having completed something. If you will allow yourself to feel tired, your body will naturally begin a shedding process. You may describe this as feeling sluggish, foggy, heavy, sad or possibly even a little dizzy. These are all beneficial, because they are the processes through which your body can clear out debris from the old consciousness you have now transcended.


Tip #4 FOCUS YOUR THOUGHTS ON WHAT MAKES YOU HAPPY
This process gives your mind time to integrate the changes that have taken place and decide what you like about them and what you want to continue or discontinue. In essence, you are creating an opening and groundwork for a new cycle of inspiration. If you continually think negative thoughts about what you're unhappy or dissatisfied with, you are digging yourself into an even deeper karmic cycle of dissatisfaction and unhappiness.
If you can't get past repetitive, negative thinking, go here> It may be that you've experienced a significant shock that's preventing you from processing what you need to process.

Tip #5 COME TO A PLACE OF PEACE
This idea is very important, because it releases worry and allows acceptance of what is. Complete transformation is not possible without acceptance of what you've done, what you haven't done, and what is left to do.
If you haven't allowed yourself to completely rest for a long time, your body will force you to take time through illness, accidents or your mind will simply become blocked. It is useless to become frustrated or struggle against the completion stage of manifestation. Doing so will only create more blockages. The best plan is to surrender, let yourself be still and allow the process take its course.
SO, TO SUMMARIZE:
When you have completed a project or a stage of a project, it's important to rest, clear out the energy around that project, focus your thoughts on what makes you happy and come to a place of peace before you begin the next stage or project. Taking care of yourself in this way allows your entire being to honor what you've accomplished and integrate the changes that have taken place as a result of all your efforts. Once you have processed the Stage of Completion and accepted where you are, you can naturally open to new inspiration.
ONE FINAL THOUGHT: 
You may want to make sure that you're not taking on or perpetuating an unresolved family/ancestral issue about procrastination, over-achieving, perfectionism or poor self-esteem.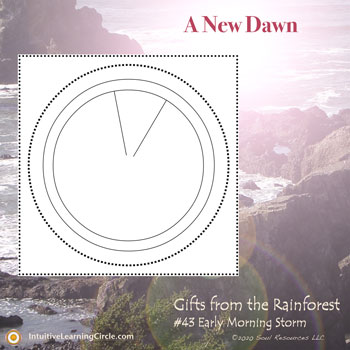 Even though the issue isn't yours personally, it may very well be causing a serious blockage that could be cleared with The Essential Human or Divine Nature Activated.
Now, if you like, do some Future Pacing to make sure your energy and mind are clear before you begin a new cycle!

Future Pacing is an extra-intuitive activity that isn't required, however, it can make a huge difference in how successful your efforts will be in creating true happiness for yourself…
In our hypnotherapy and energy medicine classes, we talk about the importance of future pacing. What is that? Future pacing is a way to deepen the effects of any mind body healing by projecting a preferred outcome into the future. Congratulations!
You can thank yourself for taking the time today to break through your blockages to happiness – a gift that will make your life a whole lot better!

Rabbit Tracks for Completion
It's time to make friends with the positive Rabbit archetype and use her gentler energy to invite more peace and prosperity into your life.
Allow her quiet courage and cooperative nature to help you complete the COMPLETION stage and inspire new ways to communicate and relate with one another:
What Process Is Best for Me – Right Now?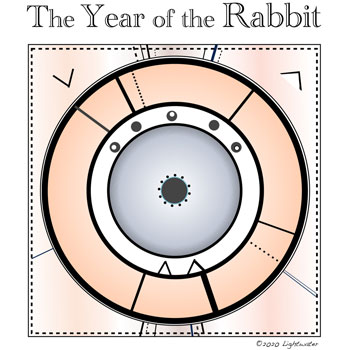 There are 3 exercises to choose from ~
The first step is to take a moment and think about what's going on for you and then look at Rabbit Medicine and ask your heart:
"What process between 1 – 3 would be most useful for me to look at now?"
Remember to take the very first number that comes to you, because that is your Inner Wisdom speaking or your intuition. If more than one number comes up, write them all down in the order they came to you.
Once you have your number, scroll down the list and check out that exercise. You might be surprised at what you chose, because intuition doesn't always makes sense at first. However, I suggest that you trust your first response and explore the exercise anyway. See if it pertains to your situation and feels right.
This is the intuitive way to determine which exercise is best for you right now!
Of course, if you want, you can always get help with Rheanni if you want more private coaching. Her contact info can be found at the bottom of this page…
1. Heal collective patterns of emotional abuse.
Sometimes we allow past patterns of fear, hatred or abuse to influence us. One of the main ways that this happens is through confusion or apathy. To help us, we need ways to address the collective karma that is at the source of the abuse. This process has helped many people shift negative collective patterns into positive well being
2. Reconnect fragmented parts of your Essence and energy.
Repeat this game for each Tip to help you fully integrate and understand how much change you have gone through. Contemplate the tip for a while and then, when it feels right, go through the game. This will help you see the importance of the lesson from different angles and life experiences. Plus, it will help you finish up some kind of business that needs finishing so that you can be more successful with what you want to create now!
3. Decide to take a softer, more moderate approach in how you communicate.
Your nervous system and your ability to communicate are intricately interrelated. You may need to de-escalate emotional reactions, especially if you're highly sensitive. Gently collect information about your nervous system and what will help to calm you down.
Are You Ready to Sign up?

If you are interested in private or group coaching using the Power Circles of Life, contact Rheanni Lightwater.
Rheanni is the Author of Gifts from the Rainforest, where she shares wisdom from the many plant, animal and nature spirits that they encountered through the Intuitive Learning Circles and their messages. 
Sessions with Rheanni are available online or when you visit Santa Fe. Contact her at 505-271-4612 MST or email: [email protected].
---

---
Disclaimer:
Intuitive Learning Circles should not be considered as an exclusive method of treatment. The appropriate medical or psychotherapeutic authorities should be consulted for the diagnosis and treatment if there is any medical or psychological condition. The information and practices described on this website are best considered as an adjunct to orthodox medical or psychological treatments.