Alternative Healing Circle
Rheanni Lightwater, co-owner of Soul Resources is offering two Kinesiology Workshops in ABQ to assist both laypeople and health practitioners in becoming adept at muscle testing for nutrition, to clear pain, facilitate transformation and resolve deep emotional/karmic issues. Students are taught a basic foundation for using kinesiology protocols properly to achieve true results.
Kinesiology (also known as muscle testing) is an excellent method of alternative health for studying the subtle energy systems and determining whether the information going back and forth between the body and brain is correct and being communicated clearly.
Students will learn comprehensive principles of muscle testing technique, why muscle testing might not be working and how to correct it, testing for positive and negative energy flow & understanding the relationship between the subtle energy fields (meridians, chakras & auras) and our health through the physical aspects of the body (muscles, organs, blood, bones). In addition, both workshops will explore the Chinese Five Element Theory and how it can be used to balance nutrition and the generative flow of chi in multiple areas of physical, mental, emotional and spiritual health.
In addition, students are taught foundational skills for future studies involving medical intuition & energy medicine through Lightwater Energetics,* including:
Comprehensive principles of muscle testing technique
Why muscle testing might not be working and how to correct it

How to work with people who are "difficult subjects for muscle testing"

Easily clear conflicts, shock and negative patterns in minutes

Re-boot collapsed auras and correct meridian flow

Unclog lymphatic congestion

 

Testing for positive and negative energy flow &
Understanding the relationship between the subtle energy fields (meridians, chakras & auras) and our health through the physical aspects of the body (muscles, organs, etc).
* This is

not

an EFT or meridian tapping training.
WORKSHOP #1

Muscle Testing 101 – Learn the basics of the meridian system, nutrition testing, herbs, supplements & food combinations in the Kinesiology Practitioner Basics workshop.

Friday Evening: Oct. 24th, 7-9pm & Saturday: Oct. 25th, 2014 10am-6pm    $160.00
Also included are protocols for pain reduction and identifying allergies.
Kinesiology for Emotional Transformation
i
s a series of evening workshops designed to
resolve mental and emotional patterns that obstruct the realization of peace and prosperity.
To be announced – prerequisite Muscle Testing 101

Learn techniques for trauma, abuse, grief and emotional entanglements. Included will be introduction and utilization of the Chinese Five Element Theory to facilitate emotional balance in areas of life that are not generating healthy life force energy.
Soul Resources Kinesiology Practitioner Workshops have been developed from Touch for Health, Lightwater Energetics and Applied Kinesiology, the advanced study of anatomy and physiology and how our bodies interact with our brains.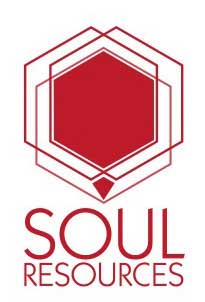 Kinesiology Practitioner Workshops

---
 Kinesiology Practitioner Basics
September 26th, Friday Evening, 7:00 – 9:00 pm
and September 27th, Saturday 10:00 am – 6:00 pm
 Investment: $160.00

(Includes Meridian Corrections Manual & Intro to Lightwater Energetics)
---
Kinesiology for Emotional Transformation

Tuesday Evenings, 6:00 – 8.30pm
Sept. 30th, Oct. 7th, 14th & 21st.
Investment: $160.00

(Includes Lightwater Energetics Protocols. Additional text not included)
---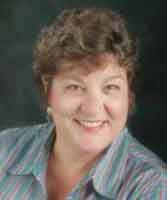 Contact: Rheanni Lightwater, Certified Kinesiology Practitioner 
(505) 271-4612 or contact@intuitivelearningcircle.com
 Location: Soul Resources, 2728 Valencia Dr. NE Albuquerque, NM 87110
Comments
If you are wanting to take the next step for yourself, you can learn Reiki in ABQ and get connected to your highest potential!
Reiki is a wonderful way to affect personal growth and keep yourself balanced… even in these hectic times. It's simple, inexpensive and the best part is that you can easily learn and practice it without having to know a lot of technical things about the body. 
Whether you are an alternative healing practitioner or a lay person, you can get a lot out of a Level I Reiki Attunement with Rheanni Lightwater.  You can balance your own chakras, learn how energy healing works and get your personal copy of Rheanni's Award Winning energy workbook, Reiki Chakra Keys.
Consider it an investment in the good health and well-being of your body/mind/spirit!
The next Level I Reiki training is scheduled for Sunday, June 29th, 2014 from 10:00am – 4:00pm
(if this time doesn't work for you, call Rheanni to schedule your own Attunement).

Rheanni has been a Reiki Practitioner in the Usui tradition since 1998 and uses it daily on herself and in her medical intuitive/feng shui practice. She is dedicated to providing the best way to learn Reiki in ABQ and is available to answer student questions, concerns and provide excellent ongoing support.
In fact, all Soul Resources Reiki Students receive a a special additional bonus – a bi-weekly online Ecourse  – The Reiki Power Circle – 10 editions filled with follow up information and support on clearing and healing with Reiki.
The investment for your Level I training is only $150.00, plus NM Sales Tax, and all classes take place at Soul Resources, at 2728 Valencia Dr. NE, 87110. Nearest cross streets are San Pedro and Menaul.
Individual Appointments are Also Available.
Call to Learn Reiki in ABQ -(505) 271-4612
Comments
Did you know that some forms of "bad luck" are avoidable? Good feng shui cures for bad luck can release negative energy and bring balance into your home.
 "Sha" or killing energy is a potent source of bad luck and in feng shui, it's represented as any sharp object pointed towards a person or their home or business.
EXAMPLE: Did you know that a metal pole placed directly in front of your home's entrance carries negative energy? The same goes for any kind of sign or pointed object directed towards a front door or any place where people work, sleep or play.
When selling your house take care that the "For Sale" sign isn't sending killing energy to the front door.
Here's an obvious example of a house with dozens of sharp edges pointing towards it.
Sha energy could also be coming towards you from another structure as in this picture.
As you can see, sha energy can be both attractive and unattractive – intentional and unintentional.
REMEDIES: Remove the sha energy whenever possible or use a concave bagua mirror on the outside of your house to collapse the negative projection of energy.
Unfortunately, sha energy can also be transmitted in non-physical ways – through our thoughts and actions.
EXAMPLE: Don't underestimate the amount of negative energy that can be created and directed towards you as the result of finger pointing, gossiping, jealousy, envy, anger or revenge. Many famous people are said to be unlucky and tragic. I'd like to suggest that their dilemma's are partly due to the amount of anger, jealousy and envy that is continuously projected towards them.
REMEDIES: A private feng shui appointment is recommended to handle cases where the owner feels that someone living there may be the recipient of negative sha energy. In Albuquerque, NM, Rheanni Lightwater specializes in clearing negative energy and setting up the feng shui bagua in both homes and offices to create positive flow, protection and prosperity.
If you have an angry neighbor, a fence or properly placed concave bagua mirror could help deflect the negative effects. However, if you are inadvertently gossiping or pointing fingers back at them, remember that what you put out will come back to you. The best remedy would be to see others in their innocence, as you would like them to see you. For that reason, straight reflective mirrors, sharp objects or flat bagua mirrors are never recommended to use in these cases.
Healing the bad luck that can come from negative energy directed towards you requires both inner and outer feng shui remedies. Unresolved karma, beliefs about yourself and attitudes about others must be brought into awareness, as well as removing the sha energy itself.
EXAMPLE: A man complaining of unusually hostile dealings with ex-girlfriends requested a feng shui consultation. He felt trapped by accusations and blame from women who said they didn't even want to see him anymore. In his home, an ornate scabbard from his military service was elaborately mounted on the main living room wall with the knife exposed.
Upon further investigation, the knife was pointed directly towards the man's head in the bedroom next door.
REMEDIES: Needless to say, the remedy was to take the knife down from that position – and to cover the blade. Exposed blades are an obvious safety hazard and always considered bad luck so it's a good idea to keep your kitchen knifes off the counter and keep them enclosed.
It's also advisable to completely remove any gifts, pictures or objects from old relationships or people who are angry at you.
Use this Intuitive Learning Circle from Gifts from the Rainforest to determine if there is any sha energy that's inadvertently being directed towards a person in your home or office due to projected thoughts or incorrect placements of sharp, pointy objects. Simply gaze softly at the Circle while you ask yourself this question:
"Are there any sharp or pointy objects that are causing harm in my home or office?"
"Are harmful thoughts being projected towards me or my business?"
Now ask if there are any good feng shui cures for bad luck listed below that would help to resolve the situation:
Ebooks that help you understand what's going on in your environment and make appropriate changes:
(click on the covers for more info)

Intuitive Learning Games that help you identify and clear karma that may be causing bad luck:
Good Feng Shui cures for bad luck heal the personal energy flow from the inside/out rather than trying to heal it from the outside/in.
For a personal appointment, contact Rheanni Lightwater @ Soul Resources
(505) 271- 4612
Comments
Soul Resources has Feng Shui Reputation Cures for Your Home or Office
SCAPEGOATING REMEDY
Sometimes people get caught in a web of ill-will due to past experiences where they were designated as the scapegoat. You can see this pattern in families where one person seems to be worse off than the others. We will call this the "black sheep" syndrome. These persons often have the sense that they are supposed to make every one's life around them better and suffer from an exaggerated belief that they must fix other people's discomfort or pain. Conversely, they might rebel against this role and deliberately behave in self-destructive ways that allow every one around them to point their fingers and say "What a bad person." If this describes your experience, use this symbol as directed.
REPUTATION REMEDY
Sometimes people take on a lot of negativity due to past and early experiences that were filled with anger, jealousy, abuse or neglect. A person with this problem might allow the negative thoughts and behavior patterns from others to be dumped on them and then unwittingly act them out in their own lives. You might know or be one of these people – a troubled student, an unhappy employee, a haggard caretaker, or an overwhelmed partner. You may have a sense that you are supposed to "fix" things or somehow make everything better. In cases like these, your Reputation is not your own and you are probably experiencing an inordinate amount of guilt, frustration and anxiety – possibly even depression.
Buy BOTH Feng Shui Reputation Cure Cards for only $1.95 and have the digital download for you to print up in minutes using Paypal and Payloadz!
Rheanni Lightwater © 2014 (505) 271-4612
For more help, play this FREE Intuitive Learning Game to help you to uncover, release and find more feng shui reputation cures!
Comments
Rheanni Lightwater, Certified Kinesiologist and Energy Medicine Practitioner in ABQ has developed an advanced alternative healing program for detoxing your body from heavy metals and chemicals, which could be the underlying cause of your poor health.
Lightwater Energetics – Rebalancing Cellular Resonance
This program is appropriate for you if you:
~ Are experiencing chronic poor health, fatigue or impaired mental functioning and the cause is unknown.
~ Know or suspect that heavy metal poisoning or overexposure to toxic chemicals has contributed to your experience of:
Headaches
Disorientation and Confusion
Brain Fog
Dizziness and Faintness
Flu-like symptoms
Nausea
Irregular or Rapid Heartbeat
Muscle and Joint Pain
Gastrointestinal problems
Mood Disturbances – Depression/Anxiety/Irritability
Short-term Memory Problems
Asthma/Breathing Problems
Rashes
Chronic infections such as Candida
~ Have the desire to improve your health, increase your energy or release any obstacles, such as depression, low energy or anxiety that might be preventing you from living a joyful, active life.
Rebalancing Cellular Resonance is a series of Energy Medicine Sessions designed to target and effectively remove toxins, rebuild integrity and strength in all body systems and rebalance the body, mind and spirit.
Why will it help?
Releasing the stress around negative thinking and beliefs greatly improves your ability to physically "let go" and detox heavy metal poisoning, chemical sensitivity and electro-magnetic toxins.  Once you are mentally and emotionally prepared, whatever cleansing program you are undergoing will be working with a minimum of stress and a maximum level of effectiveness.
What are the Energy Sessions about?
Each session has a specific objective that the body, mind and spirit is brought into balance with. When stress or resistance is encountered, the appropriate element for correction is found through Applied Kinesiology. The sessions are interactive and may involve energy work, mental processing, creative visualizations, flower essences, movement and numerous other advanced forms of re-framing techniques. By the end of the session, you will have shifted into a state of relaxed and expanded consciousness which will enhance your capacity to heal.
Part One: Detoxification of the body mind and spirit.
Session 1 Objective: "I release the poison from my body, mind and spirit."
The first segment of this series focuses around balancing any emotions and beliefs that are negatively affecting your ability to "let go". By assessing the function of the large and small intestine, the 7 major chakras and the meridians, significant obstacles are returned to balance and transformed into vehicles of healing.
Session 2 Objective: "I rejuvenate my body, mind and spirit."
The next segment is centered on raising your overall energy level, so that you have what it takes to clear the toxins completely out of your system and rebuild your entire system. We focus on clearing the liver and creating a free and fully connected pathway for energy to move through your body. When these pathways are working together properly, your chi or life force improves dramatically.

Session 3 Objective: "I cleanse my body, mind and spirit."
This segment balances harmful thoughts and emotions that are being held in the kidneys, the Ileocecal/Houston valves, the adrenals, the skin and other subtle energy fields around the body. When these systems of elimination are working properly, you can be sure that the toxins are making it all the way out of your body, without getting backed up. Finally, you will learn an easy meditation using healing light to continue the cleansing process on your own.
Part Two: Rebuilding and rebalancing the body, mind and spirit
You may benefit from one or all of the following sessions and the order may be changed to accommodate your individual needs.
Session 4 Objective: "My endocrine system fully supports a healthy and energized life."
The endocrine system creates the necessary hormones for health. Each gland will be assessed for reactive patterns that interfere with it's proper functioning and cleared so that homeostasis can return.
Session 5 Objective: "My nervous and digestive systems fully support my mental processes.
Heavy metals have a profound effect on your ability to think clearly, assimilate information and respond effectively to the stimulus around you. This session will evaluate and redirect any imbalances that may be inhibiting these processes.
Session 6 Objective: "I rebuild and enhance my immune and lymphatic system."
This session intends that cellular waste be processed effectively and that the emotional or mental blockages to proper immune function are cleared. This is an important session for those suffering from chronic joint or tissue pain.
Session 7 Objective: "My lungs, my heart, my circulation and my bones fully support a healthy and energized life."
The process of bringing in and utilizing oxygen is fundamental to all levels of the being. This session returns balance and integration to the various systems involved.
Session 8 Objective: "The soft tissue of my body is harmonious with and fully supports a healthy and energized life".
This session confirms that all elements are balanced and harmonized throughout the soft tissue and meridian systems of the body. Any emotional or mental stress that interferes will be cleared.
What is required?
Contact Rheanni Lightwater to schedule a complementary evaluation to determine if detoxing your body will assis you in your healing program.
Sessions last approximately 11/2 hours and are designed to support and integrate with the care directed by your doctor. Advanced work is available for those who would like to continue their growth and healing.
All appointments take place at:
Soul Resources, located at 2728 Valencia Dr. NE ABQ, 87110 MAP
To schedule an appointment or for further information call:
Rheanni Lightwater
Energy Medicine
Certified Kinesiologist, Somatic Educator
Hypnotherapist & Reiki Master/Teacher
(505) 271-4612
email: soulresources@gmail.com
Rebalancing Cellular Resonance -
Energy Medicine for Detoxing Your Body from Heavy Metal Poisoning and Chemicals.
Comments
Say "hello" to the Year of the Horse by cautiously saying "goodbye" to the Year of the Snake
Join us for a Manifest Happiness Circle: an energy clearing for the New Year the includes a copy of "Gifts from the Rainforest" – Animal medicine for healing and developing intuition.
Sunday, Feb. 2nd, 2 – 4:30pm or February 8th, 3 – 5:30pm, 2014  $50.00 
The energy for the upcoming Year of the Horse in the Chinese zodiac is about letting go –

breaking loose of emotional entanglements and ties to projects that are taking us in the wrong direction. In 2014, Chinese New Year falls on January 31st.


The horse is open, intuitive, bright, strong and cheerful when it's in balance. Those who can harness their own skills and natural instincts in service to their heart's desire will benefit immensely. But, if the horse gets out of balance, it can balk, get spooked and gallop off in the wrong direction at a dangerous pace.
At the other extreme, it can behave like a donkey or work horse – stubborn, wearing blinders, procrastinating on important decisions – it can even get rude and kick you in the pants!
So the transition from the Year of the Snake to the Year of the Horse could be rough and full of surprises. Think of how a horse reacts to a snake – the two aren't exactly the best of friends. Plus, if you thought last year went fast, think what the horse energy will do with our sense of time and space! It could be especially rowdy if you were born in the Year of the Snake from the Chinese zodiac (1941, 1953, 1965, 1977, 1989, 2001, 2013).
Regardless of when you were born, clearing out the heaviness of the last year and learning how you can lighten up and make the most of the Year of the Horse is the subject of our next Manifest Happiness Circle Intro on Sunday, February 2nd – 2:00 – 4:30pm in Albuquerque. For those who aren't available for that session, an additional circle is planned for Saturday, February 8th from 3:00 – 5:30pm.
The cost is $50.00 and includes a printed copy of the award winning self-healing manual, Gifts from the Rainforest.
Call Rheanni for more information or to save your place: (505) 271-4612.
I Ching Reading with Kuan Yin
Kuan Yin, the Goddess of Compassion, guides us using the I Ching, an ancient Chinese text that follows and predicts movements and energy flow in the cosmos.
This time, her advice is about the transition from the Year of the Snake to the Year of the Horse…

 
"When moving out of the Year of the Snake and into the Year of the Wooden Horse, combine caution with quick-footed agility. The I Ching advises, 'The current trend is coming to an end. The bad times are consuming themselves and will become but a memory. Those who once struggled to control the situation will fall back into obscurity.' ~Hexagram #36 CENSORSHIP
However, if you're not careful, you could fall into a hole by making the assumption that you're now immune to deceptive persons and situations. Beware when you hear vague or misleading statements. Check out your facts. The energy of the snake is still very present and won't subside until 10 days into the New Year (Feb. 9). Lack of direction or reckless rushing around may very well lead to unhappy accidents: learn to hone your inner guidance and follow it.

Examine your intentions to be sure that you know what you're really asking for. Old decisions based on a lack of self worth could set you back substantially: use self knowledge to transform the pattern into a glorious breakthrough that will lead to higher planes of happiness and fulfillment.
Travel is generally enhanced, so if you are cheerful and direct in your approach to this Year of the Horse, the inhibitions that have held you back in the past can be eradicated."
Caution! Use this FREE Mind Exercise to root out deception (you may be surprised at what you find out) Know When Someone is Lying
Then, make sure you know your intention! To help you set a clear intention for the year, here's a FREE Guided Meditation and journaling exercise.
Rheanni Lightwater  © 2014
For your personal reading, call Rheanni to schedule at (505) 271-4612 or respond to this email address.
It's the Energy of 2014! Make it your year to get Certified as a Professional Hypnotherapist!  Help people as they:
Make good decisions
change directions
bring more energy to life and (last, but not least)
have more fun!!!
The next Hypnotherapy Certification Training begins on March 1st, 2014. Find out about the Early Bird Tuition Special.
with Rheanni Lightwater, CHT, CKP, Reiki Master/Teacher & Feng Shui Practitioner
Energy and shamanic healing to integrate essential aspects of your Soul. Transform core issues in your life – beliefs, limitations, identities and relationships so that you can manifest happiness.
Sunday, Feb. 2nd, 2 – 4:30pm or February 8th, 3 – 5:30pm, 2014  $50.00 
Call to register: (505) 271-4612
Comments
Rheanni Lightwater, creator of Lightwater Energetics is now offering a variety of energy healing classes in Albuquerque, New Mexico.
Learn energy work, kinesiology, shamanic and indigenous healing methods through Lightwater Energetics.
The methods of Lightwater Energetics identify and restructure the subtle energy fields to function more appropriately in unity with a person's Soul or spiritual being. Each module encompasses a wide range of subjects that integrate higher levels of consciousness and oneness into daily experiences.
"What if being perfect wasn't the overall goal? What if instead, we choose the objective of joy? How would it change things? Could we use our mental faculties to intuit, observe, reason and discern in a cohesive, balanced way to create joy in our lives? Organizing all levels of our being – physical, mental, emotional and spiritual so that we can create joy and happiness is the basis of Lightwater Energetics."
~ Rheanni Lightwater, CHT, CKP
Beginning classes include:
Muscle Testing to Support Optimal Health:

August 1st, 6:30-9pm & August 2nd, 2014 10am-5pm    $159 + NM tax 

 

Muscle testing is a valuable and effective method to bring about good health and wholeness. Learn the basics of nutrition testing, herbs, essences & food combinations. Also included are protocols for pain reduction and emotional eating.
Reiki and Grail Reiki Attunements and Training – Includes Chakra Clearing and Balancing
Manifesting Happiness: 

Shamanic healing to integrate essential aspects of your Soul. Transform core issues in your life so you can manifest happiness.
Advanced classes:
Lightwater Energetics Modules:
Introduction and Principles: Organizing the Body, Mind and Spirit to Create Joy and Happiness
Emotional Transformation – Resolving Mental and Emotional Patterns that Obstruct the Realization of Peace. Techniques for trauma, abuse, grief and emotional entanglements.
Structural – Wholeness and Integration of the Light Body: Techniques for soul retrieval, personal empowerment, DNA healing, attachments, healing family trauma and resolving energetic entanglements. Understanding the Subtle Energy Systems – chakras, auras, akabodies, meridians, etc.
Awareness, Learning and Intuition: – Develop the Human Potential for Joy and Spiritual Connection.
Personal Ecology and Toxicology: Enhance Vitality, Immunity and Life Force to Create Joy. Breakthroughs in identifying and cleansing toxins (allergens, chemicals, heavy metals, virus') from the body safely.
Electrical: – Creating Positive Flow and Balance in the Human Electrical System. Includes polarity, reversals, meridian clearing, Electro-magnetic Poisoning, Switching and Heart Integration.
Rheanni Lightwater is a Medical Intuitive and Feng Shui Consultant in Albuquerque, NM. She is Certified in Hypnotherapy, Kinesiology, Touch for Health and is a Reiki Master/Teacher with extensive experience in Cranio-sacral therapy, Shamanic and Alternative Healing.
Contact Rheanni to discuss the energy healing classes that interest you:
Phone: (505) 271-4612
Email: contact@intuitivelearningcircle.com
Comments
Kuan Yin's Transformation Game for Staying Grounded
We are receiving help and energy healing during this time of accelerated activity from Kuan Yin, the Goddess of Compassion, who is guiding us through the I Ching, an ancient Chinese text that follows and predicts movements and energy flow in the cosmos. Her advice, as always, is direct and to the point!
"When it comes to Prospering (hexagram 11), it's important to be able to discern whether a given situation is truly beneficial to you or not. There might be so much going on that it's difficult to be clear and untrustworthy persons may make a move to take advantage of you. Look out for those who attempt to flatter or pressure you into following their agenda.
Staying grounded is the key to being able to effectively evaluate a situation and move forward in a positive way. Use this simple Transformation Game any time your balance and equilibrium gets upset. Simply gaze at the symbols while you consider the accompanying question or affirmation:
Are you having difficulty staying grounded?
Slow down and relax. Take several deep breaths.
What has you upset?

Do you know what will help you?
Take several minutes with this Soul Chakra Key to disengage from any interfering energy.

"I am my own person. I'm free from interference."
Place both feet on the floor and gaze at the center, empty space of this Circle for getting grounded. Use the affirmation to help you, if you like.

"I am grounded and balanced so that I can see the truth about this situation."
Continue with this Circle:

"I am grounded. I am protected."
"I safely open my being to the beneficial aspects of this new situation."
"I close the door of fear in my mind."
Congratulations!
You have renewed your commitment with staying grounded. Notice how much calmer you feel. Your mind can now make better decisions about what activities would be truly beneficial for you. You can play this game again and again – anytime you're feeling elevated, pressured, confused or upset."
Rheanni Lightwater © 2013-14
Soul Resources offers Kuan Yin's Games and other series such as the "Tipping Point Game" as a service to the community. If you would like to support this work, your donation is greatly appreciated.
We post our Energy Healing Games regularly. Please keep in touch…
"Friend" us on our Soul Resources Facebook page!
Comments
Following the Sacred Cow Tracks In Our Tipping Point Game #15: Developing Compassion
Nobody said that changing what we attract would be easy. As a result of tipping all these Sacred Cows, you're probably more aware of the distrust and negativity around you than you were when you started.
Believe it or not, your new awareness is a good thing because it means you've become more conscious of things that have the potential to pull you back into the muck and the mire. You notice when someone is acting as if they have no power. You understand more about what's going on when they choose to blame you for something or try to take advantage of you.
They are reacting unconsciously in the way that they've been taught to do. Just as you've done, and will probably do again at some point. The idea here isn't to be perfect. The idea is to develop compassion. Now, compassion is not about feeling sorry for someone and it certainly isn't about placing oneself above others out of some kind of spiritual superiority.
Compassion is the acknowledgement of what is true and understanding the difficulty there is in following what's true, because you've been there.
Having compassion for someone who's acting out of integrity doesn't mean that what they're doing is okay and it doesn't give them permission to keep doing it. It means that you recognize and understand how that could be you under different circumstances.
One of the most damaging expectations we have as human beings is the belief that we'll be punished if we aren't perfect. It's taught us to be so hard on ourselves – can't make a mistake, can't let down our guards for even one minute. This lack of compassion for ourselves leads us to this Sacred Cow:

"Condition the people to be critical of themselves and others."
If we can tip this Cow we can begin to feel more balanced and peaceful in our situation.
So, let's release a few agreements that will allow our minds to calm down a bit. You know how to do it – simply look at this Intuitive Learning Circle and See all those agreements flying up to the Sun – burning into nothingness!
"I release all agreements I have to continue criticizing myself or others."
"I let go of any patterns that would cause me to go back
and get stuck in the mire again."
 "I decide to develop compassion for myself and others."
"I decide to move up and out of the muck and mire – for good!
Now take a moment and think about all the criticism that going on around you and within you.
Use the symbol below for dissolving destructive mental and emotional blueprints that contribute to the problem. All you have to do is breathe and have the following intention as you gaze softly at the image:
 "I dissolve the criticism like a cloud dissipating in the Sun."
Once the cloud is gone, you're ready to play the rest of the Tipping Point Game, which will help you be more compassionate and attract more cooperation into your life for everyone's benefit.
Play the Rest of Moving Forward Now
Rheanni Lightwater © 2008 -14
Maybe you could use some more emotional healing for family stress? Play Kuan Yin's DNA Healing Game
Rheanni Lightwater specializes in alternative healing that connects you with your highest potential. Private sessions & tutorials are available in ABQ or online through Skype. call 505-271-4612.
Many of the energy healing circles in our Games come from Gifts from the Rainforest
Comments
Nature's Medicine to Manifest Happiness
How we relate to the planet and what comes next is an important question that needs attention from all of us, especially those in the alternative healing professions. The old pattern of giving too much is just as short-sighted as taking too much. It's time to bring balance into our lives – both internally and externally. Self exploration and looking to our own true nature is the key, but using nature's medicine is not for everyone.
Are you a person who would rather work with nature or against it?

If you would rather work with it, you probably know by now that a lot of what's out there doesn't quite work.
Are you ready to tune into your connection with the planet and find a way to manifest happiness while living in balance with it?
Then you are ready to come into alignment with your own way.
Would you really like to strengthen your energy, let go of mistaken perceptions and tap into your highest potential?
It takes a lot of courage and determination to make that kind of commitment to yourself.
If this sounds like you, the natural medicine that comes from Gifts from the Rainforest is here to to help you!
How does it work?
The Intuitive Learning Circles in Gifts from the Rainforest retrain your mind and help you to let go of toxins, trapped emotional energy and regain balance. Simply put, they gently interrupt unhealthy energy and brain activity and then replace them with positive thoughts and energy flow. The circles and symbols provide a positive framework for refocusing attention and recovering mental balance. Going through a sequence or formula, like the free quiz below, allows you to slow down, clarify your thoughts and redirect how you are using your energy.
Learning to communicate with your own essence and nature's medicine is a process that takes time, trust and a sincere intention. This healing workbook has a unique way to retrain your brain and activate spiritual wisdom through the Intuitive Learning Circles. If the idea intrigues you, take a little quiz using the circles themselves. Each one corresponds with the medicine of a particular plant, animal or nature spirit. By tuning into your intuition, you can evaluate where you are in relation to where you would like to be.
To understand how to use them, it's important to breathe deeply and relax. Look softly at each Circle one at a time and read the question. Consider the answers that intuitively come to you are actually coming from a deep, inner knowing:
Ask the Spirit of the Changing Butterfly:
Am I feeling  joyful about where I'm heading and can I visualize being happy?

Here's two more important questions:
Do I clearly know how to use my skills, talents & abilities to benefit myself and others?
Am I living up to my potential?
If you answered "no" to any of those questions, ask the Power of the Yarrow Flower:
Am I in my own space? Am I calling the shots or is someone else calling them for me?
Have I let go of family and societal baggage that's holding me back?
Is there something I'm not aware of that's having a profoundly negative affect on my ability to manifest happiness?
Am I open to making simple changes that will improve my life?
Is there something blocking my ability to manifest happiness?
Would I like to attract new experiences and people that support me?
Would I like to feel more enjoyment in personal relationships and more balanced in general?
Finally, check in with your gut instinct –
"Am I ready to redirect how I am using my power so that I can manifest happiness?
If you answered "yes" to any of those questions, Soul Resources offers a series of classes with Rheanni Lightwater, the creator of these Intuitive Learning Circles. In each class, you can learn how to create a life that honors your natural abilities and is guided by your deepest, wisest knowing…
If it's time for you to take action, call Rheanni about her Happiness Power Circle.
4 week classes are forming for 2014 – call now 505-271-4612
If you live or are visiting the Albuquerque, New Mexico area, you can schedule a private appointment with Rheanni at Soul Resources.
Don't live here? You can schedule a long distance session using SKYPE with Rheanni Lightwater.  The Time Zone in Albuquerque is Mountain Standard Time. Send an email to contact@intuitivelearningcircle.com. Include a brief overview of the general situation you are dealing with.
To find out more:
Transform core issues in your life – beliefs, projections, identities and relationships to manifest happiness on all levels – physical, mental, emotional and spiritual.
Comments